This week, news teams from both the BBC and ITV have been filming at or in contact with the Hospice.
As the UK is currently encouraged to stay indoors and practice social distancing, many Hospice fundraising events among other things have been cancelled or postponed, leading to a significant loss in funding.
In the segment on BBC North West, Annabel Tiffin explained that "Only a fraction of their money comes from the NHS and donations are drying up as fun runs and other sponsored events are cancelled."
In her interview, Hospice direction Karyn Johnston said "All 26 Hospices in the North West need your help, now more than ever."
View the full BBC North West segment at www.facebook.com/eastcheshirehospice/videos/2303048383331740/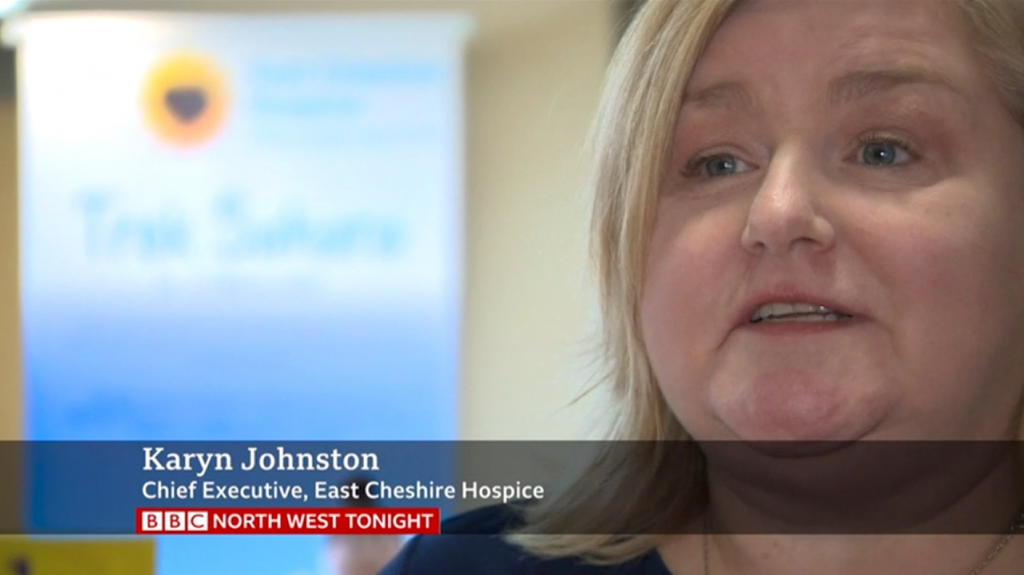 East Cheshire Hospice Director Karyn Johnston speaking on BBC North West Tonight
The Hospice is now calling on its community and supporters to donate, spread the word and help reduce the damage the Coronavirus outbreak is causing to the Hospice's funds and the work and support it provides.
The BBC's Stuart Flinders reported that "This Hospice is now budgeting for a loss of one third of its income this year. It's going to be relying on public generosity more than ever in the months ahead."
The response to the media coverage has been fantastically generous and reassuring, but unfortunately more is needed.
In video call on ITV Granada, Hospice supporter Carl Lamptey set an ambitious challenge. He said "This goes out to the footballers and celebs, anyone. This is my challenge to you – we need to raise as a community one million pounds for the Hospice to keep going."
When asked by ITV's Sarah Rogers "What would it mean to you to make that million pounds?" Carl replied "I'd cry… it means so much to me."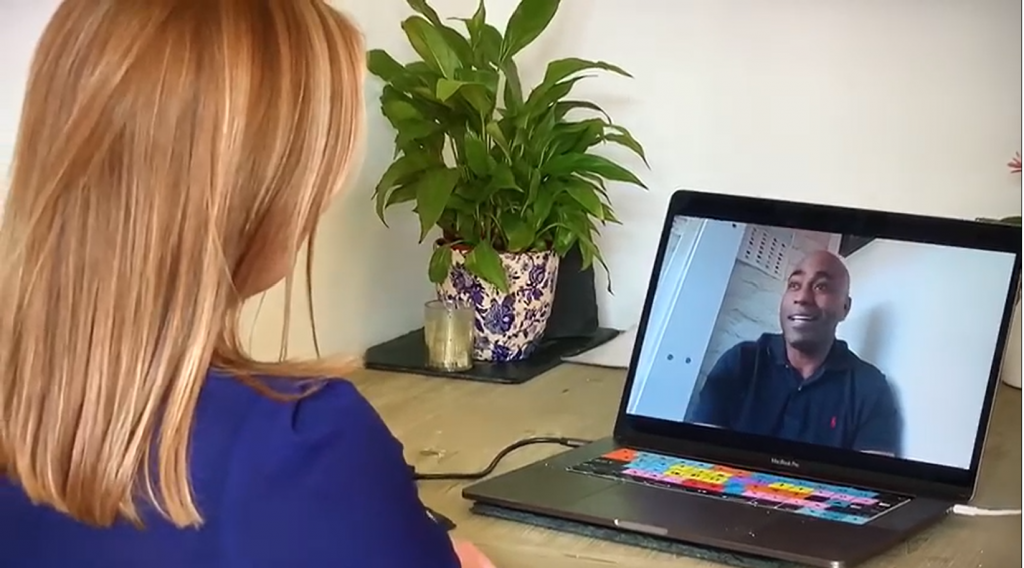 ITV Granada's Sarah Rogers interviews Hospice supporter Carl Lamptey
See the full ITV Granada report at www.itv.com/news/granada/2020-03-24/calls-to-help-north-west-hospices-during-coronavirus-crisis/
Carl has now set up a JustGiving page to raise funds and is asking for people to donate and share the message. He hopes to reach professional footballers and celebrities in the area who have the capability to really boost the campaign.
If you are able to donate or help spread the word, please go to www.justgiving.com/fundraising/carl-lamptey6