Wedding favours from East Cheshire Hospice can provide the ideal gift for your guests on your big day in 2020.
Scratch cards launched a few months ago are proving popular with couples getting married.
The £1 cards offer a one-in-six chance of winning and bring much-needed funds for the Hospice.
Carol Frain, Supporter Care Manager at the Hospice, said: "The cards are inexpensive and because of the odds of winning they create quite a buzz among guests at a wedding reception… There's been an encouraging response to the cards since we introduced them as wedding favours and it's nice way to provide vital care within the community."
At East Cheshire Hospice we also have teddy bears, badges and pens among its range of items for those planning to tie the knot.
For more details go to eastcheshirehospice.org.uk/support/wedding-favours/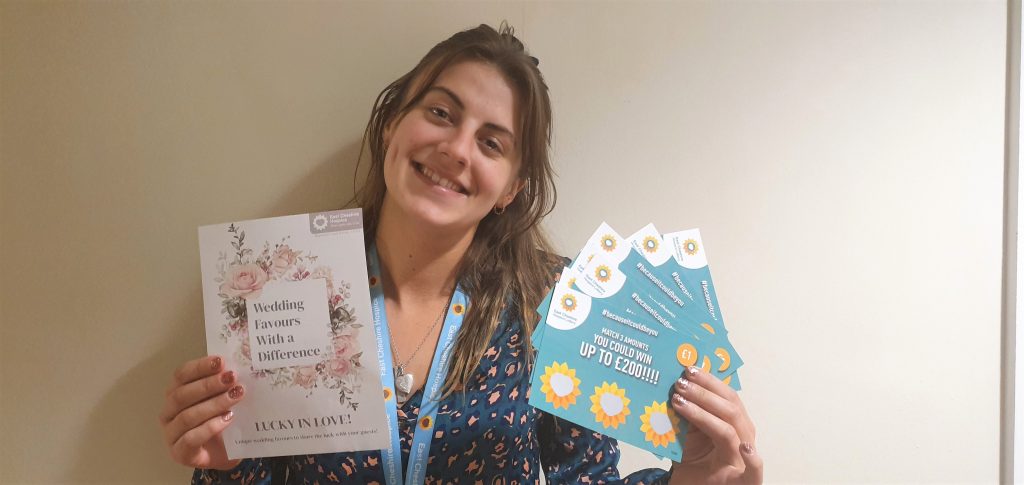 Beth Candy, Events Manager at East Cheshire Hospice, with the wedding favour scratch cards.