Caring for patients with life-limiting illnesses in their own homes has been 'challenging and emotional' during Covid-19, according to a senior nurse at East Cheshire Hospice.
Tess Cleaver is manager of the charity's Hospice @Home team which has made home visits during the pandemic.
While the country was on lockdown, her dedicated team were on the front-line of health care visiting patients as usual.
Gloves, aprons, water-resistant face masks and visors have been worn at all times by the 12 specialist nurses and highly-trained healthcare assistants.
Following rapidly changing guidance on PPE presented a challenge in itself.
The Hospice @Home team did have to suspend its services for two weeks early in May so further precautions could be put in place.
Tess said: "It's been challenging and closing the service temporarily was difficult. We didn't take the decision lightly, but it was made by the senior team to ensure we were operating in the safest possible way.
"That was our guiding factor and without that adjustment we'd have struggled to function as normal.
"We had great support from other health care providers and family members were amazing. They understood that we were doing everything to make sure we kept their loved ones safe."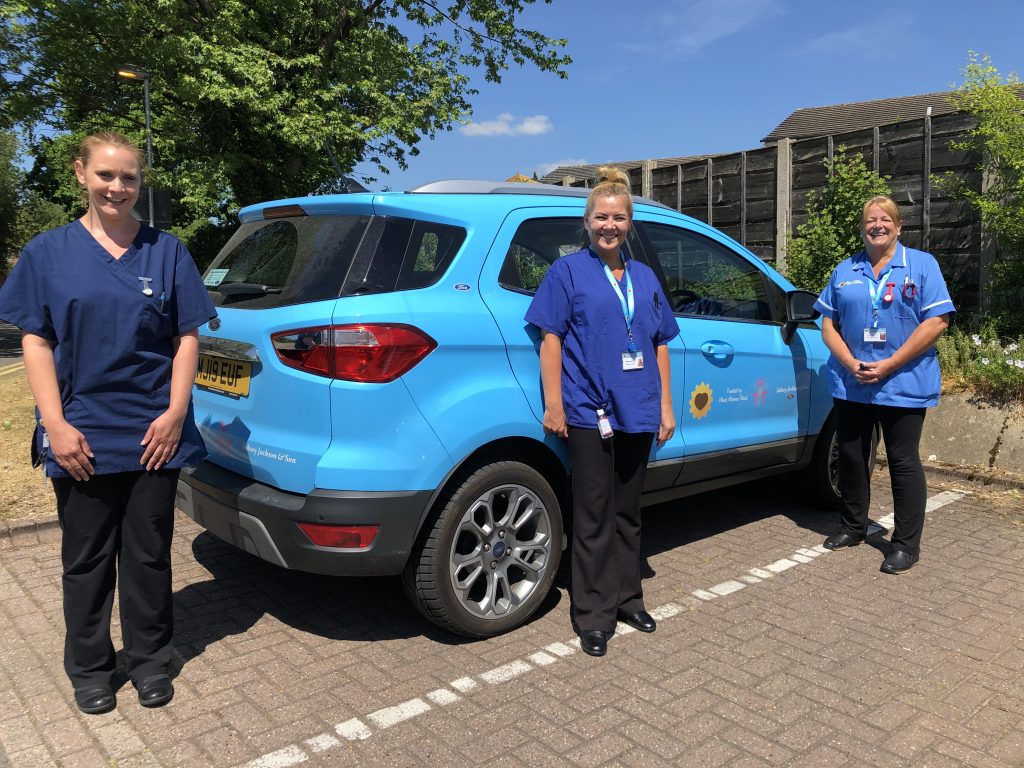 From left, East Cheshire Hospice @Home manager Tess Cleaver and healthcare assistants Kim Lamb and Karen Buckley.
Hospice @Home now covers 24 hours a day – it had operated overnight and at weekends until April.  The extension was planned before coronavirus.
Tess added: "We've had to make a lot of changes and be adaptable and the response from Hospice staff has been fantastic. Everyone has pulled together.
"Staff have been flexible, helping out in other Hospice roles when we shut down, and I can't thank them enough.
"When the virus started some patients were scared. They wanted us to get in touch, but didn't want staff visiting to reduce footfall in their homes.
"Then when they saw us and district nurses wearing the PPE that was re-assuring.
"Staff might finish visiting at 8 pm during the Clap for Carers and that was touching. It was lovely for the clinical staff on the inpatient ward to receive a visit from Macclesfield police one Thursday.
"One staff member had to move away from a relative who was in the high risk group. It's been emotional at times and we've all had to make difficult decisions."
Some staff tested positive for coronavirus and guidelines were followed immediately. Thankfully, those affected are now recovered.