Edna Keefe has been made an Honorary Vice President of East Cheshire Hospice in recognition of her long service.
She makes history as the only staff member to receive the honour and received a special framed certificate in acknowledgement.
Will Spinks, Chair of the Trustee Board at the Hospice, said: "We're delighted to appoint Edna as an Honorary Vice President in appreciation of all the work she's done for the Hospice over many years.
"There aren't many people who can say they've been here since the beginning and Edna has been so kind to patients and colleagues.
"Comments from colleagues clearly show she has great warmth and has been a fantastic person to work with. On behalf of everyone at the Hospice, I want to thank Edna for her long, loyal service."
Edna decided it was time to retire when she had to isolate at the start of lockdown in March.
Until Covid-19 she worked twice a week in the laundry room.
Edna said: "Someone suggested 'why don't you retire?' and I believe that everything is for a reason. I have wonderful memories of the Hospice and feel very honoured to have been made an Honorary Vice President."
Three years ago she received a High Sheriff Award and attended a garden party at Buckingham Palace as a thank-you for her contribution to the Hospice.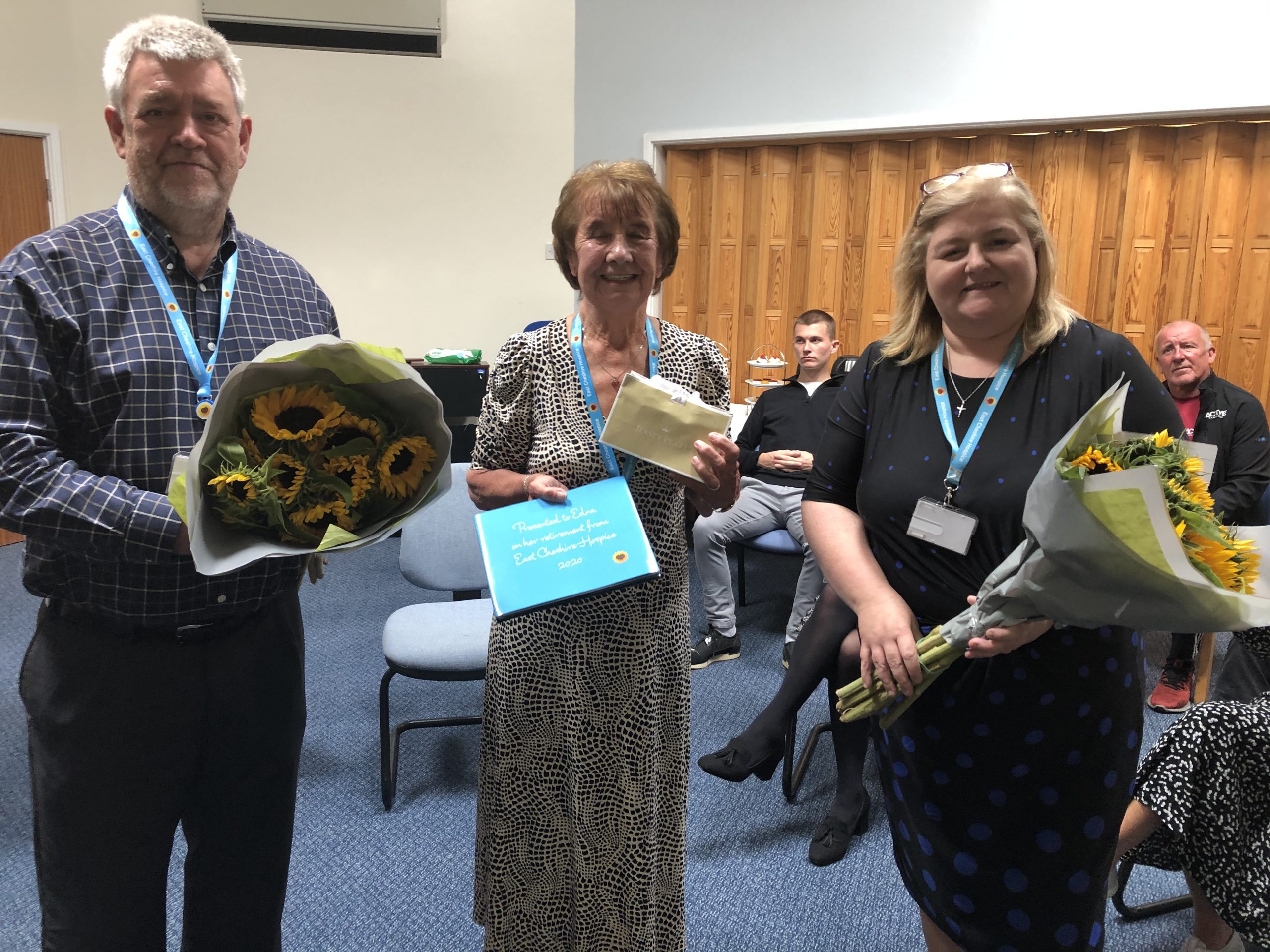 Edna with Will Spinks, East Cheshire Hospice Chair of the Trustee Board, and Chief Executive Karyn Johnston