Chaplaincy and Spiritual Care
Here you'll find information on our chaplaincy service as well upcoming events.
You can contact our Chaplain, Marion Tugwood on 01625 610364 or email at marion.tugwood@echospice.org.uk
Pray with us for the work of the Hospice – join our prayer cycle each day
Our Chaplaincy Services
Spiritual care relates to those things in which we find meaning, hope, love and purpose. Serious illness and changes in health can raise many of issues for you and those close to you. Spiritual care is about having someone to listen and help you to cope with whatever you may be going through.
For some, spiritualty will be reflected in what they have achieved in life or who have been the key people in their relationships. For some, it will be seen in the natural world and their place in it. For some it may be expressed in a belief and practised through a particular faith. Whether you are a patient, relative, carer or friend, all Hospice staff are committed not just to your physical care, but also your spiritual care. Our chaplain and the volunteer team are able to offer support to all patients and their families and friends irrespective of faith or belief. Many people who have no religious beliefs may find it helpful to have a person to talk to. We offer anything from a listening ear and a general chat to appropriate religious prayers. All in a non-judgemental way and respecting confidentiality.
The Hospice has a small Chapel which is a quiet space in which to rest a while and to enjoy some peace. If you would like to request prayer you can either write on one of the paper butterflies and attach it to the prayer tree or place a slip in the box near to the chapel entrance. All requests are prayed for by the chaplain at one of the prayer times in the chapel.
The Chaplaincy team is also available to provide religious care to those of faith. There are weekly short services from the Christian tradition in the Hospice chapel on Sunday evenings at 4:00pm. Our chaplain will also happily offer prayer and/or Holy Communion to anyone who would appreciate them both on the in-patient unit and in the Sunflower Centre. Telephone prayer and support is available to those accessing the Hospice At Home service. For people of other faith traditions, your own faith leaders are very welcome to visit or if you are not connected to a particular faith community but would like to receive some religious care from someone within your tradition, we can facilitate this too.
We offer monthly Time to Remember Services and an annual Light up a Life Service. Both these services offer the opportunity to remember your loved ones, celebrate their lives and include the symbolic lighting of a candle in their loving memory.
The monthly services are by invitation, and you will be invited to a specific service after your loved one's death. The services offer a simple reflective space in which to remember alongside others who are on similar journeys with loss and grief. The Light up a Life services take place in December and are open to all. Look for information on our website in the autumn.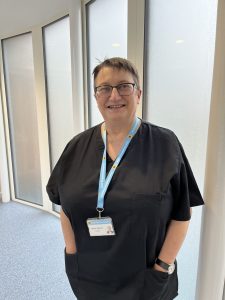 East Cheshire Hospice Chaplain Marion Tugwood
Chaplaincy News November 2023
Welcome to the Month of Remembering
November is the month for remembering, from All Saints or All Hallows day on the first, All Souls day on the second to the eleventh Armistice or Remembrance Day and Remembrance Sunday (this year on the 12th)
Each of these days are set aside to remember those who have died – all Saints and All Souls both the Saints of the church and the more ordinary saints – the people who have encouraged and inspired us, and the family members that we hold dear. These are days to give thanks for their lives and to pray that they are at peace.
The remembering of the dead in many wars is the reason for Armistice Day and Remembrance Sunday, and this day had become a day of prayer for peace. This year, as the wat between Russia and Ukraine and Israel and Hamas fight over the control of the Gaza strip, these prayers are more needed than ever.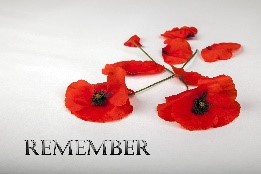 At the Hospice, each month we remember those who have died three months previously. Each patient, whether in our Day-Care, Hospice at Home or the In-patient Unit is named, and relatives are invited to remember them by lighting a candle in their memory.
When we remember, we bring to mind an event or a person, and they become real again for us. Remembering can help us to feel loved, to be healed and to take lessons learned into the future.
As the days shorten and we travel toward Winter remembering the people who were special to us can comfort us and give us hope in the dark months of the year.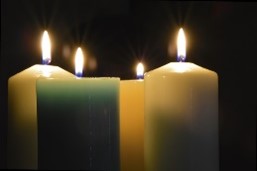 Other Festivals and Celebrations this month:
November 12th – Diwali, celebrated by Hindus Sikhs and Jains this is a festival of light and celebrates the triumph of good over evil.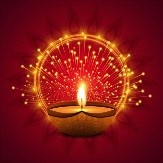 November 30th – St Andrew's Day – celebrating the Patron Saint of Scotland