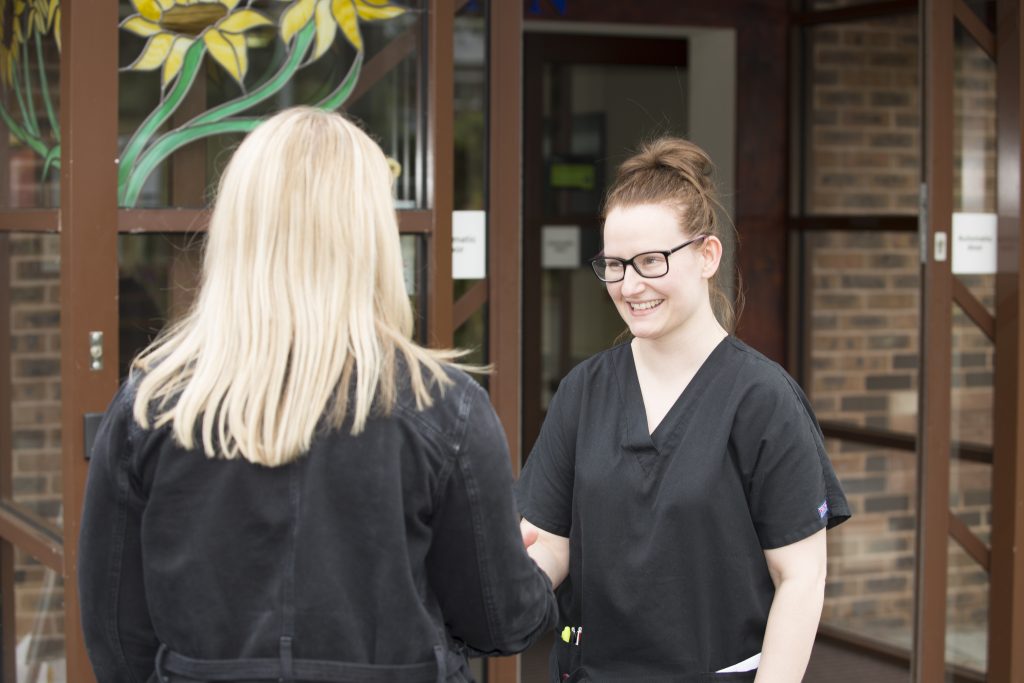 East Cheshire Hospice is a haven where patients and their loved ones can find solace, compassion, and a dedicated team ready to assist in any possible way.
Our Hospice is designed to be a warm and inviting space, providing comfort to both patients and their visitors. From the cosy family areas to the serene patient rooms, every corner of East Cheshire Hospice exudes an atmosphere of care and understanding.
East Cheshire Hospice is open to all. Regardless of background, beliefs, or circumstances, we are dedicated to ensuring that everyone who walks through our doors feels welcome and valued. Our team is here to serve your needs with respect, kindness, and an unwavering commitment to your well-being.
Visiting the Inpatient Unit
Visitors are welcome to the Inpatient Unit 7 days a week between the hours of 11am-8pm.
Please note:
The patient can have a maximum 2 visitors at the bed side at any one time.
If you are feeling unwell, please consider this carefully before visiting the Hospice as many of our patients may be in a frail condition and must be protected from exposure to illnesses.
If you have any questions before your visit, please call the nurse in charge on 01625 610364 for more information.