Home visits by solicitors during Will Week are still available, even though office appointments are now fully booked up in Macclesfield.
Blunts Solicitors and SAS Daniels no longer have vacancies during Will Week which runs from October 7-11 and is in aid of East Cheshire Hospice.
The solicitors are among 15 firms offering to write a single, or mirror will, in return for a donation to the Hospice.
Among them is Estate Planning Solutions who will visit people in the comfort of their own homes and provide the same service.
Kate Bowmar, the Hospice's Corporate Fundraiser, said: "We're on course for another highly successful Will Week and want to thank those who've already booked an appointment.
"We'd also like to stress that these home appointments are available to anyone in the community, not just those who may struggle to travel to their local solicitor."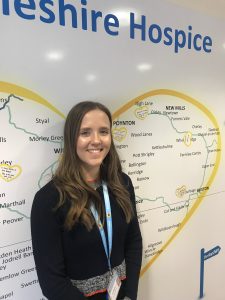 Estates Planning Solutions (tel: 01625 540033) has been nominated for a prestigious award at next month's British Wills and Probate Awards.
Director Paul Dodsworth said: "We are very pleased to support East Cheshire Hospice during Will Week and are happy to offer home visits in Macclesfield and the surrounding areas."
A full list of participating solicitors is available at eastcheshirehospice.org.uk/willweek19.
Solicitors will outline their usual fees and encourage supporters to donate a similar amount to the Hospice via a donation envelope for cash or cheques.
* For more details contact the fundraising team on 01625 433477.