Leek United Building Society has launched a campaign to raise £60,000 for three local charities whose funding has been hit by the coronavirus outbreak.
The Society is asking for donations from its staff and members of the public and will match every pound donated up to a maximum donation from the Society of £30,000.
All funds raised will be split equally between Home-Start Staffordshire Moorlands, Treetops Hospice, Care Derbyshire and East Cheshire Hospice, Cheshire.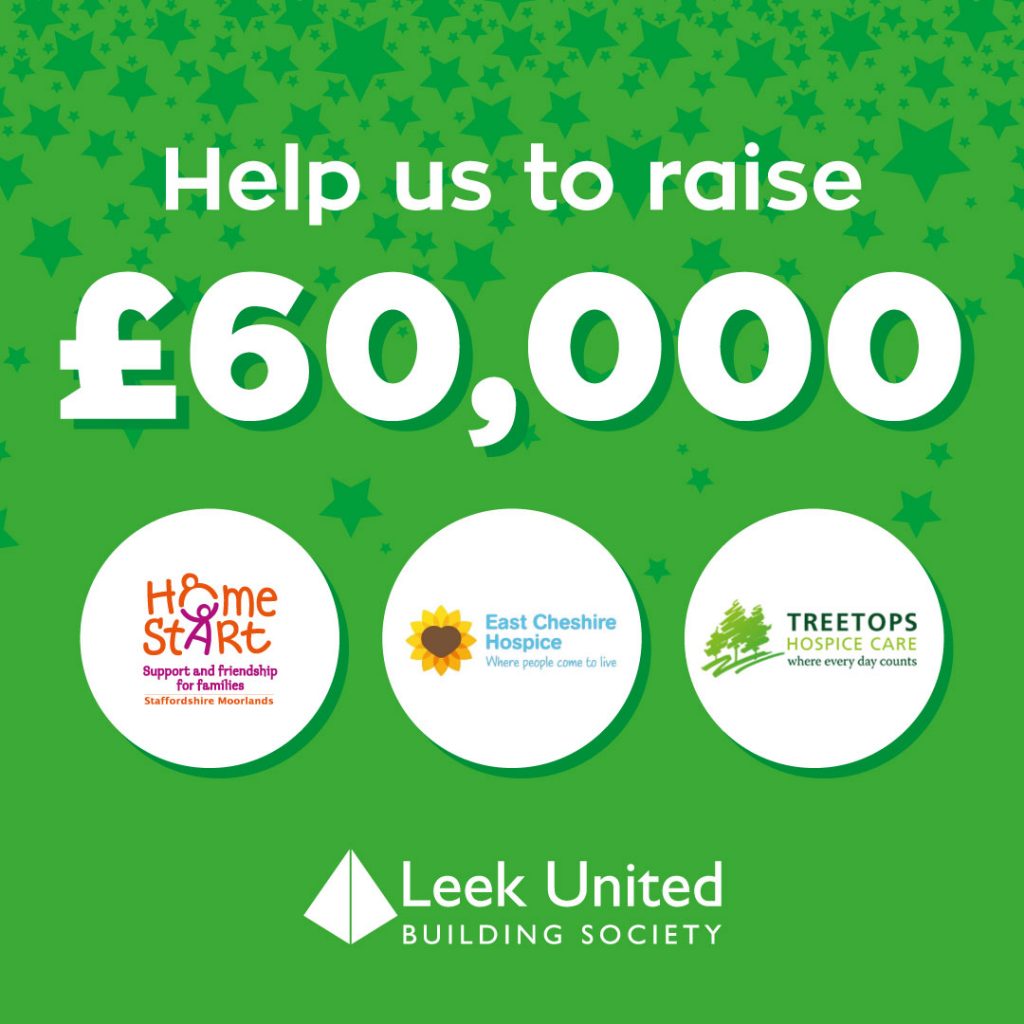 Like many charities across the UK, the Hospice's fundraising activities have been affected by the recently introduced lockdown and social distancing measures put in place to help keep everyone safe.
Andrew Healy, Leek United Building Society's chief executive, said: "As a mutual organisation, one of our core values is to give back to the communities we serve, especially during difficult times.
"These charities do an amazing job but they face a challenge at the present time because many of the fundraising events they rely on for income have been cancelled. We want to help and we hope members of the public will support our fundraising campaign so that these charities can continue to provide vital services."
Kate Bowmar, Corporate Fundraiser at East Cheshire Hospice said "We are extremely grateful for the continued support of Leek United Building Society colleagues and members during these difficult financial times. Our amazing nurses are working tirelessly to ensure our In Patient Unit and Hospice @Home services remain fully operational, but due to the closure of our retail stores and cancelled fundraising events we are anticipating a significant financial loss, and have launched our Now More Than Ever Appeal to try and recover some of this lost income."
Leek United has set up a special account for those wishing to donate to this campaign: Account Name: Charity Support, Leek United Building Society, Sort code: 40-05-30; Account number: 74578031; Roll or Reference number: 72644536105.
Donations of any amount will be greatly appreciated and can be made online using internet banking or by posting a cheque to Charity Support, Leek United Building Society, 50 St. Edward Street, ST13 5DL or to your local Leek United branch. Cheques should be made payable to Leek United Building Society – Charity Support.  Further details can be found at leekunited.co.uk.
For further information on East Cheshire Hospice's Now More Than Ever appeal please visit: