Do you want to help travel the length of Britain as part of Memory Miles?
It is East Cheshire Hospice's easy way of raising funds to make up for the loss of its traditional fundraising events.
Using the slogan 'With Our Community We Can Go The Distance' the Hospice is appealing to the public to cover the 874 miles between John O'Groats and Land's End.
Everyone will undertake their own challenge, either walking, running, cycling, skating, swimming or any other way of getting around.
Memory Miles, which runs until the end of September and is sponsored by Sidney Jackson and Son, is also a chance to honour lost loved ones although anyone can take part.
Sadly, due to the pandemic situation, the Hospice's Light Up The Night event has had to be cancelled. The hope is that supporters will still be able to take part in a similar fundraising and memory event virtually with memory Miles.
Events Manager Beth Candy said: "Whether you walk one mile or 100 miles, raise £10 or hundreds of pounds we're all in this together and everyone's efforts will directly help people in the community who need it most.
"We're the second lowest funded Hospice in the country, but luckily our community is the greatest and have already shown us generosity we couldn't have predicted. "
To set up a personal fundraising justgiving page visit eastcheshirehospice.org.uk. Miles covered combined for the overall distance. Entry is £15 for adults and £10 for children and includes a Memory Miles T-shirt.
Find out more and sign up now at www.eastcheshirehospice.org.uk/events/memory-miles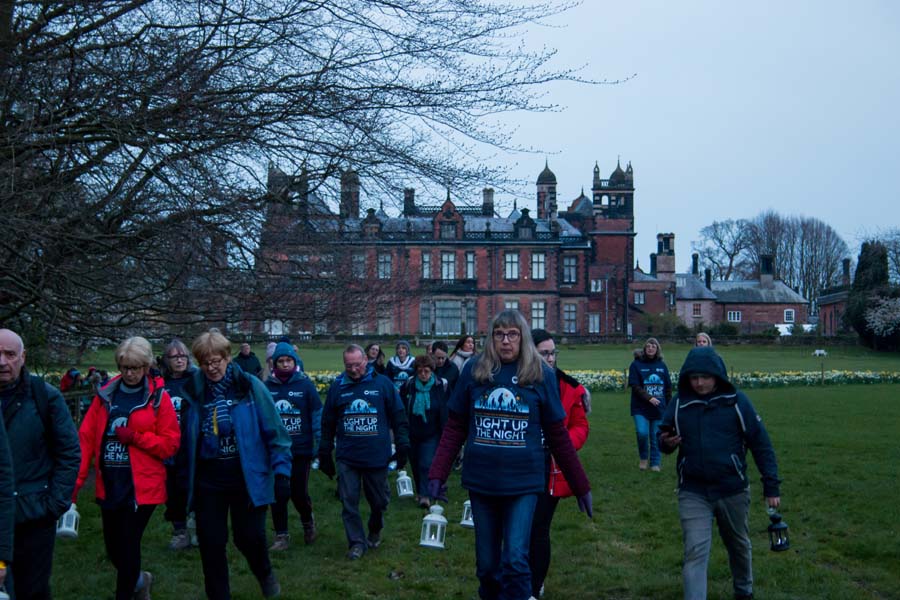 Last year's Light Up The Night event which will not go ahead this September.