East Cheshire Hospice has called off several major fundraising events because of the Coronavirus outbreak.
Activities have either been postponed or cancelled, leaving the charity without the funds on which it normally relies.
Next month's Light Up The Night memory walk at Adlington Hall is one of the casualties and has been put back until Friday, September 11.
This year's Splash Out event scheduled for July has been cancelled altogether.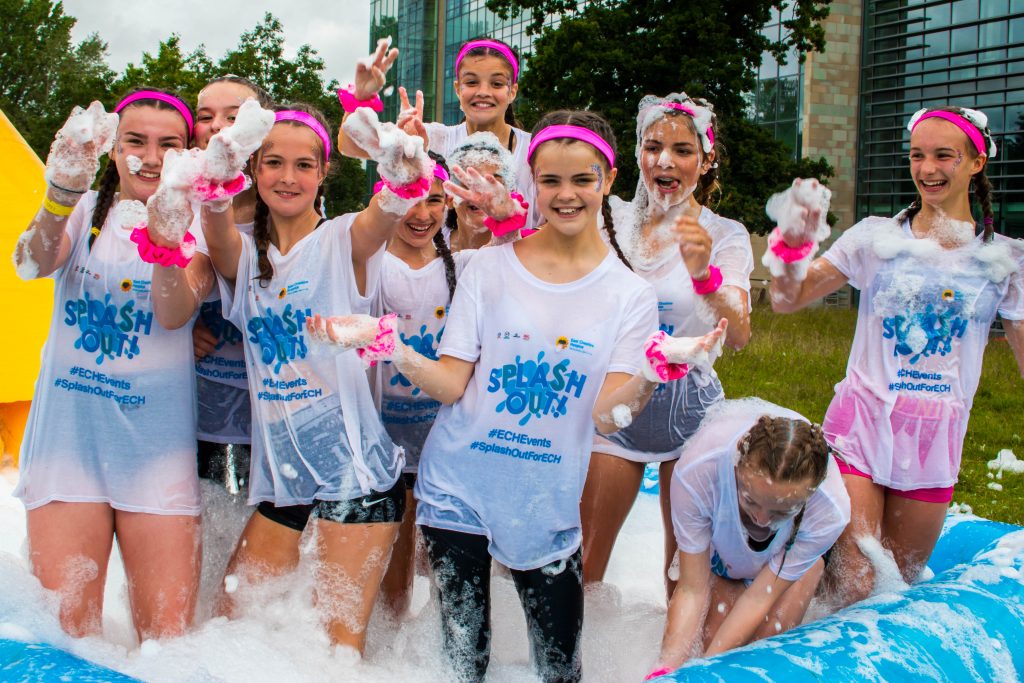 Splash Out action from 2019. This year's event has been cancelled.
Meanwhile, the charity's Spring Ball which was on Friday (March 27) has been delayed to a future date.
Organisers will wait to confirm whether Tough Woofer at Capesthorne Hall on Sunday, October 18, goes ahead.
Hospice event organisers said: "Unfortunately, due to the current situation and Government advice, some of our important fundraising events have had to be cancelled or postponed.
"This is the last thing we want to do as so much hard work and organisation goes into these events and, of course, the money raised through them is essential in keeping the doors of your local Hospice open.
"However, the safety and well-being of our patients, staff, volunteers and our community is the highest priority and with this in mind we've had to make changes."
Registrations for postponed events will be valid for the new date.
Those unable to attend, or who have registered for a cancelled event, are asked to consider leaving the money to the Hospice as a donation. Refunds are available via events@echospice.org.uk.