Musician John Jones has spent more than 30 years cheering up patients playing songs on his accordion.
Lockdown has limited his fundraising appearances lately and allowed him to reflect on personal sadness after losing his wife June (76) in March.
She took great pride in her husband raising more than £300,000 for charity from his performances, including £89,000 for East Cheshire Hospice.
John, from Macclesfield, said: "I've had a lot of touching comments since June died and although she was quite shy she always supported me.
"It's been frustrating during Covid because I can't play at the Hospice, in the hospital corridor or in nursing homes where I entertained residents with their favourite songs.
"It's a privilege and a pleasure to support the Hospice and Macclesfield District General Hospital and in particular their staff in ICU where June sadly passed away after receiving such wonderful and dedicated care."
John (78) still has the antique accordion his father Edgar played, providing many happy childhood memories and inspiring him to learn to play the instrument.
John, with his charity donation box, plays his blue accordion sporting the badge of his beloved Manchester City for public appearances.
He received the MBE from Princess Anne at Buckingham Palace in 2012 for charitable work and three days later was sat behind the goal where Sergio Aguero scored to clinch the club's long-awaited title triumph in 2012.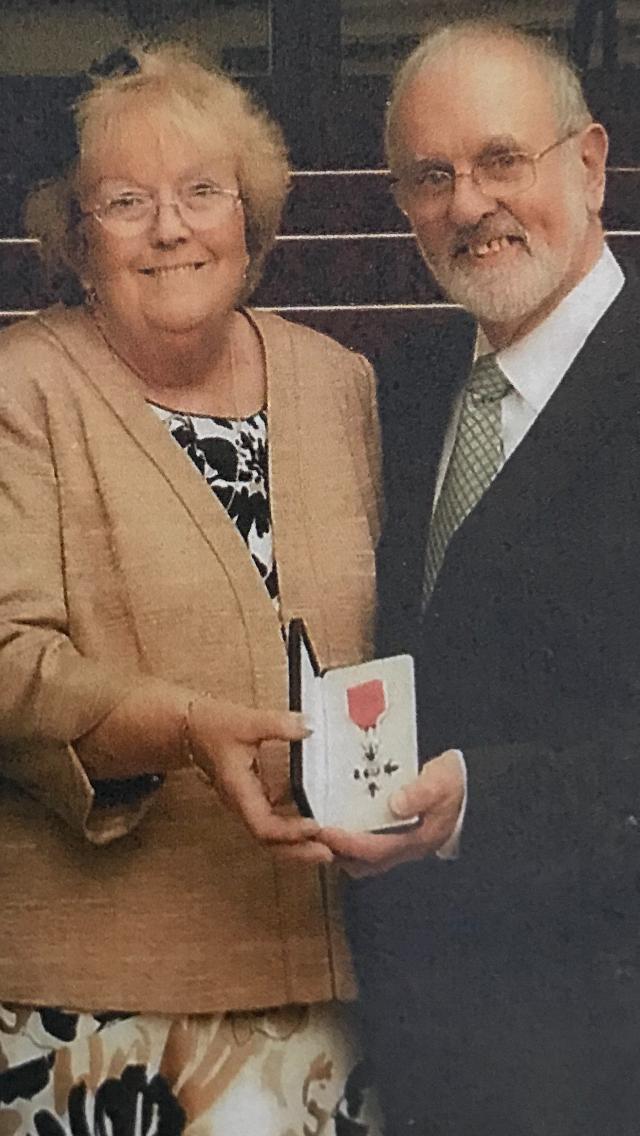 John and his wife June at Buckingham Palace when he received the MBE in 2012.
John, a retired structural engineer, worked in the bridges section for Manchester City Council.
He said: "I'm grateful to all my colleagues in Stockport Accordion Club who've supported the Hospice by performing an annual concert at Broken Cross Club. We were due to play our 20th anniversary concert in December.
"The event has wonderful support from the local community who look forward to it with great enthusiasm.
"I've made lots of friends with people who've enjoyed my music. I performed outside the Hospice a few weeks ago with singer Helen England, a performance which is on the Hospice Facebook page."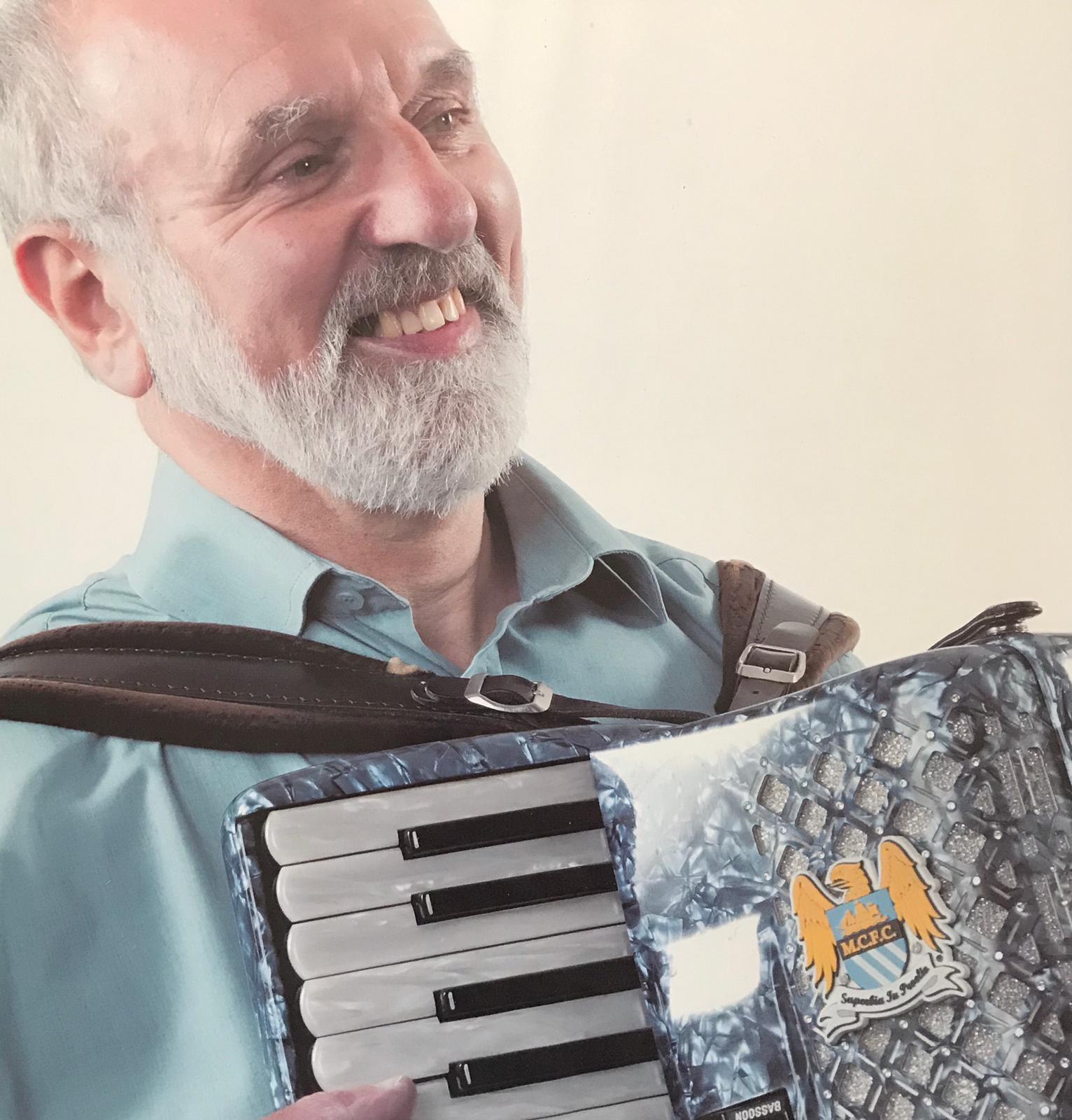 John Jones and his beloved accordion.