A Macclesfield law specialist says the uncertainty surrounding Covid-19 has led to an increase in demand for legal advice.
Estate planning consultant Tina Timmins says concerns among the public over planning for the future has created a surge in inquiries.
Tina is encouraging people to sign up for Will Week, run by East Cheshire Hospice from October 5-9, when solicitors waive fees in return for a donation to the charity.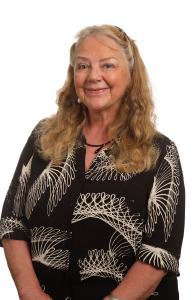 Tina recently joined GPW Trusts – soon to open an office on Church Street – after 16 years with Blunts Solicitors which ceased trading in June when the long-established company went into administration.
GPW Trusts specialises in Will writing, trusts, long term care planning, inheritance tax planning, powers of attorney and probate.
Tina said: "My message is to make sure you have a Will and in this changing world there are ways of protecting your assets.
"It's important people consider their estate planning and how they can plan to prevent their wealth being eroded by future threats."
"We've had a lot of calls since the start of the pandemic and I'd encourage people to sign up for Will Week as soon as possible as appointments get booked very quickly.
"People want to support the Hospice and they come along because the charity is dear to their heart. This year more than any other has highlighted the need to have a Will."
A full list of participating solicitors is available on the Hospice website eastcheshirehospice.org.uk.
Participating solicitors can write a single or mirror Will, or update an existing Will, in return for a donation to the Hospice. Any other services are chargeable at the solicitor's usual cost.
GPW Trusts is expanding into Macclesfield, using Tina's experience and in-depth knowledge of estate planning, which include Power of Attorney, Court of Protection and Probate.
Tina said: "I'm delighted to be at the start of an exciting new project and this is a new office for GPW Trusts which is well established in West Cheshire and North Wales.
"Will Week is usually three weeks for me by the time Wills are drafted and signed and I enjoy helping the Hospice."
Pre lockdown, she was a frequent visitor to the charity's Sunflower Centre giving informal legal advice to patients and families.
Tina is based at home and online until the new Macclesfield office is ready. Visit www.gpwtrusts.co.uk.