Could you give up a couple of hours a week to help someone with dementia?
East Cheshire Hospice is inviting the public to attend an event next Monday (Oct 7) to hear what is involved.
The charity already has a dozen Community Champions who are companions for those living with dementia and more volunteers are needed.
The information meeting is at the Hospice on Millbank Drive starting at 10 am with talks from those involved followed by general discussion ending at 11 am.
The Hospice's Admiral Nurse Debbie Callow said: "It's a chance to come and learn more and meet some of the team and with no pressure to sign up.
"Our service helps provide companionship to a person living with mild dementia, while allowing their carer to have some time to themselves.
"The volunteer won't provide personal care – their role is one of friendship and they're fully supported by the Hospice.
"Our volunteers say it's a highly rewarding role and they enjoy giving something back and making a difference."
Debbie is the Hospice's first specialist dementia nurse, a post created in June recognising the charity's forward-thinking approach to the illness.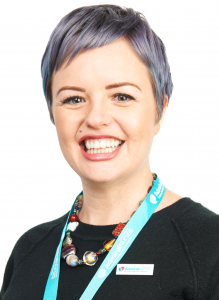 Statistics show that more than 850,000 people in the UK are diagnosed with dementia, a number expected to increase, while a quarter of over 65s in hospital beds have the illness.
Debbie said: "Education is the key, whether it's carers or professionals, to making life easier for those with dementia so they can live well.
"Dementia doesn't just affect the person with the diagnosis – spouses, partners and family and friends are all affected as well.
"Part of my job is raising awareness and I love the energy and environment of working here. There's a really nice feeling which you get walking round the building."
People can just turn up on Monday at 10 am with no need to book. For more details call Volunteer Co-ordinator Helena Smith on 01625 664984 or email hsmith@echospice.org.uk.
* Admiral Nurses were so named by the family of Joseph Levy, whose family founded Dementia UK. He had vascular dementia and was known affectionately as 'Admiral Joe' because of his love of sailing.