Our Christmas Tree Collection was yet another major triumph breaking more records.
More than 7,200 trees were collected and recycled, with the overall income predicted to reach £140,000 which will pay for nearly three full weeks of Hospice care.
The 20th year of the service, sponsored again by AstraZeneca, saw the total raised for the Hospice exceed £1.1m.
Organisers were delighted with the success of the scheme in which more than 250 volunteers took part earlier this month.
A push to encourage the public to buy real Christmas trees due to their environmental credentials also paid off.
Trees were taken to the Ansa recycling plant in West Park for recycling. ANSA Environmental Services Ltd were major partners in the project.
A fleet of vans were provided by transport sponsors Cheshire Vehicle Rentals and Enterprise Rentals, along with owner drivers John McPherson, Creative Kitchens, Harry Newton, Darren Taylor, Lee Fisher Plastering, Alan Potts, John Hirst and We're Moving.
Other sponsors included Avanti Signs, FDR Law, Flour Water Salt and other local businesses.
Co-organiser Richard Raymond said: "It was another record year on all fronts and we'd like to thank  everyone who worked tirelessly in many different ways to make this annual event such a success.
"We rely entirely on public support and thank everyone for their kind donations in lieu of collecting their trees.
"The Hospice benefits greatly from their generosity, allowing them to continue to care for patients, their families and carers."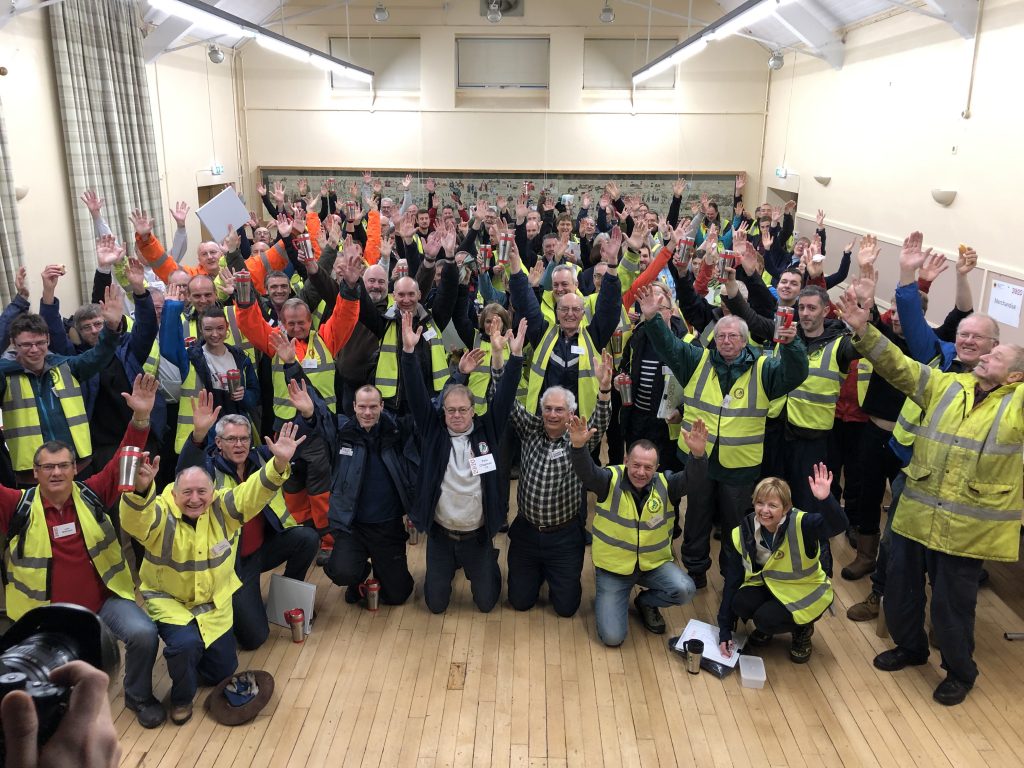 Christmas tree collection volunteers ready for action