If you don't fancy baking, need more ideas to make a 'Family Fun Day' or want some activities to complete whilst your bakes are in the oven – then just take a look below for some quick and easy Easter themed games and quizzes!
Planning a Scavenger Hunt?

 
Scavenger hunts can be a great way to have fun with friends and family! Simply prepare a list of items, themes or categories and challenge everyone to find these items in their own household. Will you declare the winner to be the fastest person to retrieve their items, or the one with the most unique finds? The next best thing to an Easter Egg hunt! 
 
– This can be done with your own household or can be carried out virtually. Either schedule a video call, or message each other over social media with pictures of our scavenged items.  
 
-You could even add an incentive to doing well in this challenge – you could assign a score/ranking to a donation amount for each round. 
 
– No cheating! Make sure everyone sees the list at the same time so nobody has time to get the items ready. 
Here are some ideas. Feel free to use these or create your own:

 
Something yellow

Something oval

Your favourite mug

Something fluffy

The best selfie

The biggest egg

Something shiny

An item that reminds you of spring

Hand sanitizer

Something blue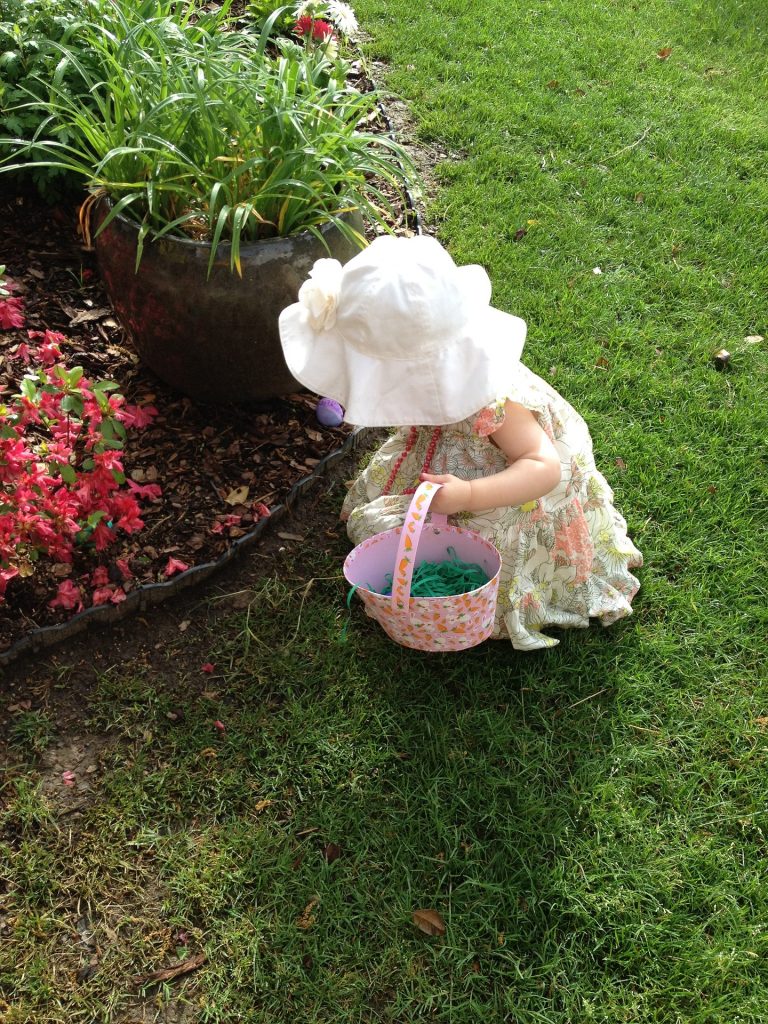 Charades
You can even play your favourite party games virtually, or just play at home with your household.
Act out your chosen title without saying anything (if you are doing this over video you can always pop yourself on mute to avoid the temptation!). Whoever guesses correctly wins a point then has to take their turn to act something out.
Categories: Film/Book/TV series/Song/Characters/Famous figures/Theatre
Some topical ideas to give you inspiration
Films: Who framed Roger Rabbit/Chicken Run
Books: The velveteen rabbit/Great Expectations (or 'eggs'pectations)/ Green eggs and ham
Songs: Rabbit heart (raise it up): Florence and the machine/Beautiful Day: U2
 

30-minute challenges

 
Set a fun challenge amongst your household or group of friends. We suggest 30 minutes but you can change this to suit you. This can be done as a fun stand-alone activity or could be something to do while your bake-off creations are in the oven. Here are some examples of fun challenges:
Re-create a famous piece of art

 

Use items from around your house to create a show-stopping Easter Bonnet

Learn and perform a tik-tok dance

Put together the best fancy dress outfit (you could set a theme)

Master a magic trick and perform it for everyone

 
Please don't forget to share your pictures, tag us @EastCheshireHospice and use the #ECHEggstravaganza

 
Pictionary
If you are using zoom you can use the whiteboard feature to draw something for your friends to guess. You could play individually or in teams. Make sure you remember to share your screen so that everyone can see what you are drawing and make their guesses. You can use the 'hand up' feature, the chat box or just shout out your answer.
If you are doing this in person or via a different method, why not just use pen and paper?!
Category suggestions: Film/Food/Transport/Item of Clothing/TV shows/Catchphrases/Book/Famous Building/Famous artwork/Sport/Hobbies
**There are free apps you can download such as 'Drawful' or 'Houseparty' that have Pictionary on them as a game you can play together from the comfort of your own homes.**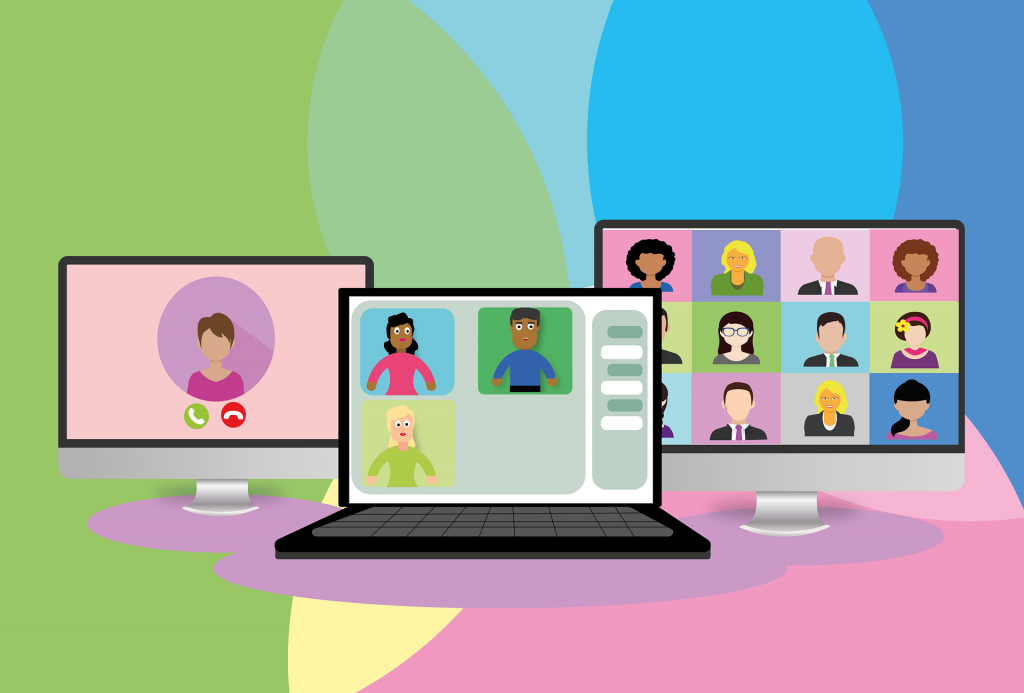 Host a Quiz

 
2020 was certainly the 'year of the quiz'. Perhaps you could use your new-found quiz master skills to help raise money for the hospice. We have included some examples of questions for you.  (*answers below)
1. According to a survey, what percentage of people bite off a chocolate bunny's ears first? 
– 25% 
– 53% 
– 76% 
2. What year did Fry's of Bristol produce the first chocolate egg? 
– 1873 
– 1902 
– 1921 
3. What is a rabbit doing if it is 'Binkying'? 
4. What year was the first series of the Great British Bake-Off broadcast? 
5. The tallest chocolate egg was made in 2011, It was over 10 metres high and weighed 7,200 kg (heavier than an elephant) but where was it made? 
– America 
– Italy 
– Belgium 
Egg and Spoon Race
The classic egg and spoon race! If competing with your household, this is eggstra simple! Get outdoors if you can, get your eggs and spoons at the ready and race up and down the garden/around the house/around your local park whilst getting your daily eggs-ersise.  
No cheating – there's always one! You could even make this more eggsciting by adding in some obstacles.  
**Top tip: Hard boil your eggs first to avoid a mess!**
If you are planning on doing a virtual egg and spoon race, there are a couple ways of going about it: 
 
1. Decide on a distance between you, and time yourselves. Share your times with each other to see who is the quickest and declare a winner!
This version can be completed at everyone's convenience, no need to schedule a time when everyone is free: Just complete your distance when you can!

Go as long or as short as everyone is comfortable with, if you are all keen runners, why not do a 5k/10k with the added challenge of balancing your egg on your spoon.

 
2. If 'meeting' virtually, why not ask everyone to mark out a distance at home (2 metres for example, we have all become familiar with this distance) and see who is the fastest to do 10 laps?  
Please don't forget to share your pictures, tag us @EastCheshireHospice and use the #ECHEggstravaganza

 
Bingo

 
If playing with your household: this is straightforward in terms of organisation. You can find free downloadable/printable bingo cards online. You could use a random number generator (Just type this into your search engine and choose to select numbers between 1-90) to choose your numbers, or alternatively you could write down the numbers on pieces of paper and draw them from a hat (this might keep the kids occupied for a while and may make the experience more interactive!)  
If playing virtually with others: find some bingo cards online, make sure everyone downloads the same style of card and that nobody has identical cards (it might be a sensible idea to assign somebody to source and distribute the cards via email/social media). Then use a random number generator, assign a bingo caller to generate and call out the numbers. Perhaps they could even dress up like a bingo caller and really get into character! You can even learn some of the calls! Just search for bingo calling phrases online. Here are some of our favourites: 
– Cup of tea: Number 3 
– Dancing queen: 17 
– Two little ducks: 22 
– Make them wait………………………………58 
– Two fat ladies: 88 
This can be a really fun way of getting together (even if virtually) and raising some money for the Hospice.  
Who will win the first line? Then race to get a full house! Will you have a prize for the winner (or is the best prize – pride?!)  
Easter Quiz Answers…
76%
1873
A hop, twist and a kick (rabbits do this when they are happy)
2010
Italy