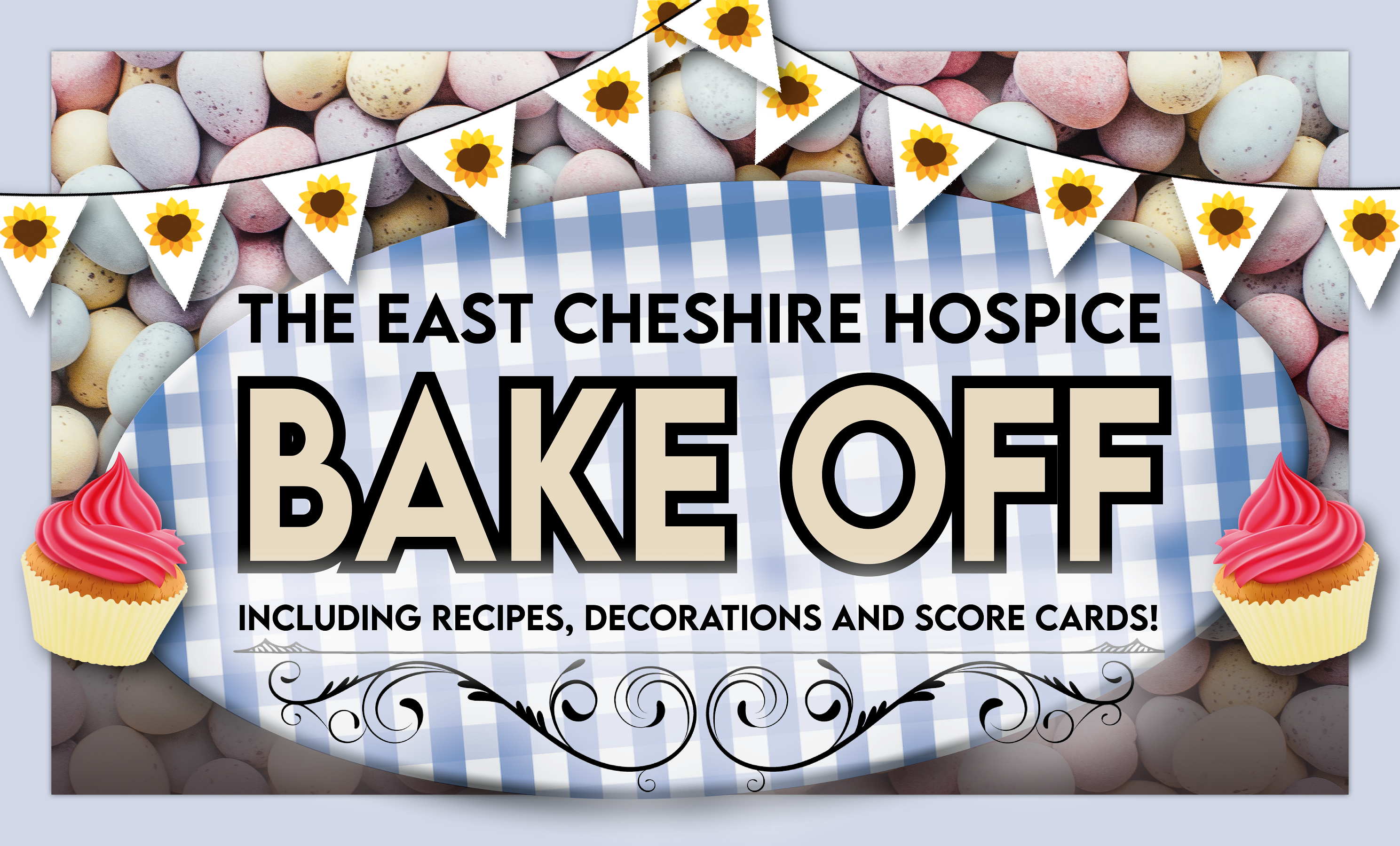 What isn't there to love about holding a bake off?
Fun baking, delicious tastings, healthy competition and messy icing! This can be done within your household and virtually, find out more below…
With your household or bubble…
Set the date, set the challenge and everyone get baking!
Choose one person to be the host/judge, who monitors the baking and the time, conducts the tasting, scoring and chooses the winner!
Virtual Bake Off…
Hosting a virtual  bake off is a great way to have fun with friends. Here are some tips:
-Make sure you invite people in advance to give them plenty of time to get their ingredients and choose their recipe (we have provided you with some recipe cards in the fundraising pack)
-Are you going to bake along together, or make your delicious creations off camera and present them to the group? You could even just decorate your bakes together.
-If you are baking along together, think about the timings of your bakes and try and co-ordinate, as amazing as a 4 hour bread sculpture might be, your mate making fairy cakes might get a bit fed up of waiting for it to be finished!
-Don't forget there are some activity ideas in your fundraising pack and on the event portal if you would like to include an activity while your bakes are in the oven. Baking Bingo, anyone??
-Declare a winner! While it is the taking part that counts, it can be fun to introduce a competitive element, that is why we have included a score card in your fundraising pack. Each person can score each others bakes and add their totals together to find the Ultimate Virtual Baker!
However you choose to host your ECH Bake Off, don't forget to share pictures and use the #ECHEggstravaganza #ECHBakeOff tags.
Don't forget about our competition…
Share an image of your bake in the comments on our Facebook post on Saturday 3rd April to be in with a chance of winning a £25 voucher for Jola Designs, bespoke Jola Design's apron and delicious brownies from Vic Campbell Cakes!
We will post an album of submitted bakes on Facebook on Monday 5th April, the image with the most likes wins! So share, share, share!