Working for East Cheshire Hospice
East Cheshire Hospice is based in Macclesfield and supports patients and families from the High Peak and East Cheshire areas.
We believe in recruiting for the right attitudes and training for exact skills. The nature of the care we provide to patients, carers and families is specialised and at East Cheshire Hospice, operates at a exceptionally high standard. We can only hope to maintain that standard through a caring, compassionate and well motivated workforce.
What our staff say they enjoy about working here:
"I have been at East Cheshire Hospice for 10 years now and I feel like it is part of my extended family. I feel so privileged to work here"
"East Cheshire Hospice has a lovely atmosphere and friendly staff, there is a real team ethos about the place."
"I have worked at the hospice for more than 15 years and there isn't a day that goes by that I don't see the positive impact the care has on a patient and their family"
'The most rewarding job I have had, each day I go home with a sense of job satisfaction, knowing I have made a difference"
"Come and join us at East Cheshire Hospice where we are truly given time to care"
"I would highly recommend working at the Hospice – It has a great atmosphere with supportive Management, you also feel every day you are making a difference."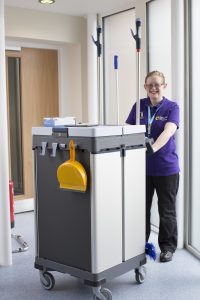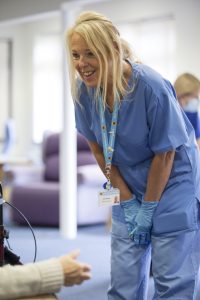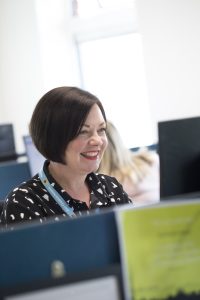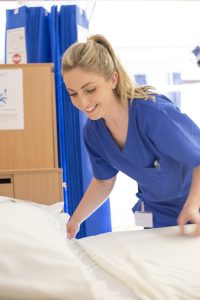 We need high quality, professional and like-minded people to join our multi-disciplinary workforce which includes:
Clinical staff, counsellors and therapists
Art psychotherapists
Bereavement counsellors, social workers and chaplaincy/spiritual support workers
Clinical staff at all levels including trainee and trained nurses, ANPs, doctors and medical directors
Complementary therapists including acupuncture, aromatherapy, hypnotherapy, Indian head massage, therapeutic massage, reflexology and reiki, plus hair dressers and
Nurses trained in the management of anxiety, breathlessness, fatigue and lymphoedema
Physiotherapists and occupational therapists.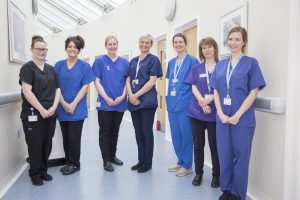 Non-clinical staff 
Administration, communications, finance, HR and IT managers and support staff
Estates management and support staff
Housekeeping staff including catering, cleaning and laundry
Income generation specialists including corporate/CSR fundraising, community fundraising, Hospice-owned fundraising, legacies management, lottery management, merchandising and retail development.