Our shops are back open and accepting donations!
Restrictions apply. See shop-specific donation information below.
We are now also collecting good quality furniture once again. To book your collection, click here.
Do you have items that you would like to donate to our shops?
In our three charity shops, we rely on your generous donations of good quality, pre-loved goods to help to raise money for the Hospice.
See below for information and guidance about donating at each of our shops.
This information is updated regularly as Government restrictions change so please check back for the latest information or follow our shops on Facebook. All Facebook page details can be found on our Shop Locations page.
Please note: due to current restrictions to help stop the spread of COVID-19 we have had to limit some of the opportunities to donate goods at our shops. This allows us to quarantine all donations for the required amount of time before they are handled by our staff and volunteers.
We appreciate your patience and understanding during this ever changing situation.
Thornton Square
Now open with social distancing measures in place.
Donations accepted daily*
*2 bags per person only.
ECHO
Now open with social distancing measures in place.
Donations accepted daily.
*Toy donations now welcomed for our new 'toy corner'!*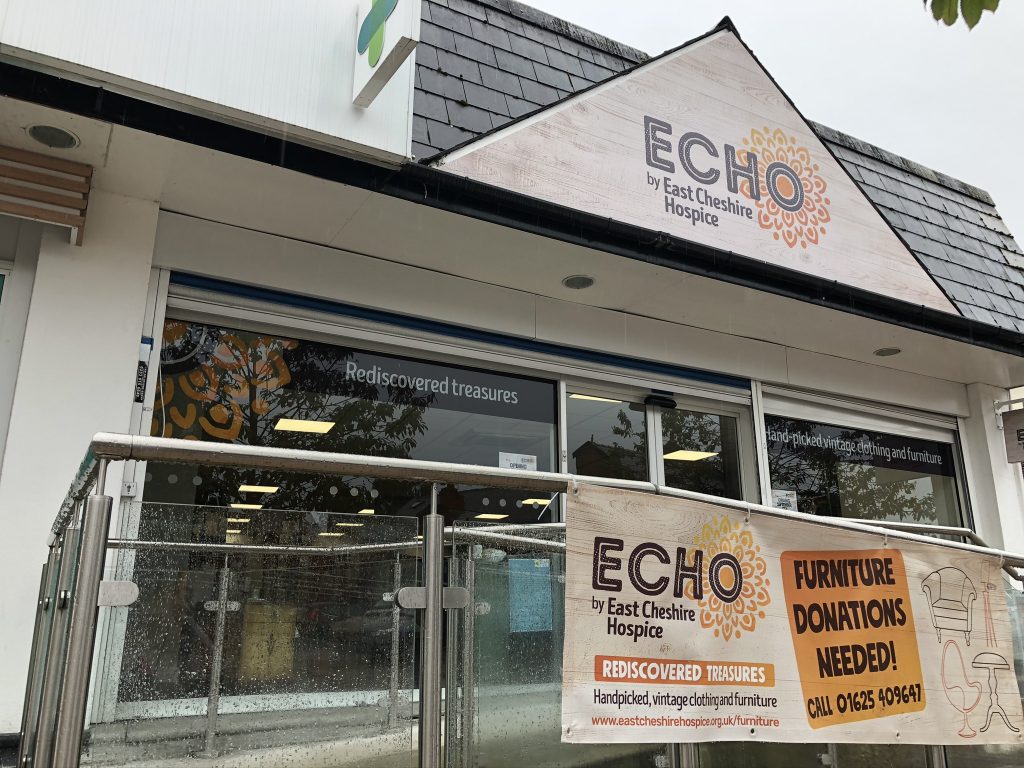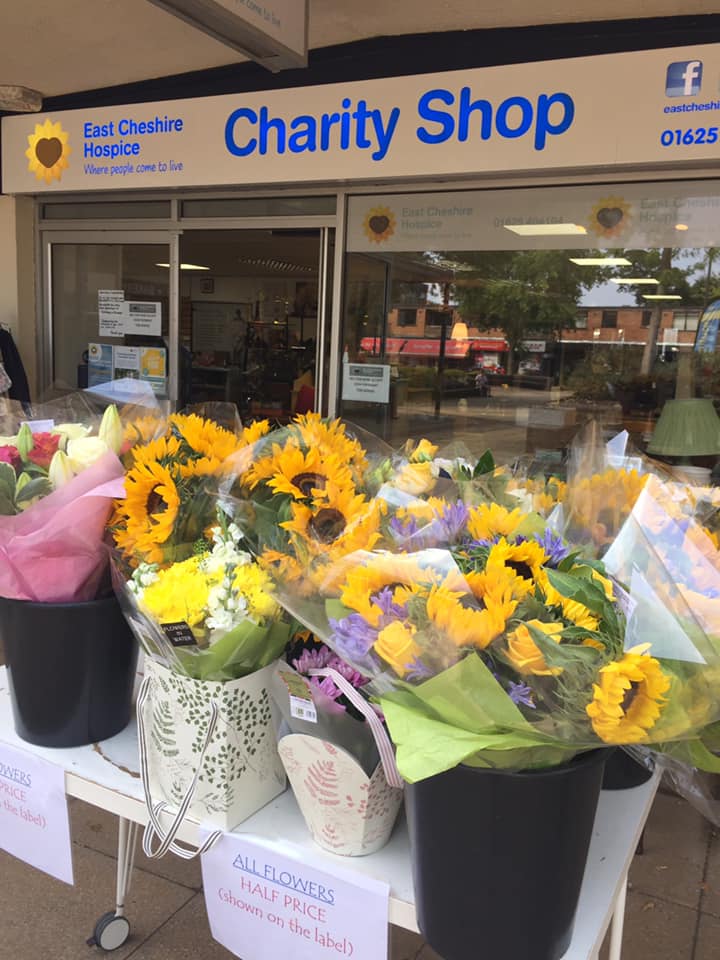 Handforth
Now open with social distancing measures in place.
Donations accepted daily.
Chestergate
Our Chestergate shop is currently closed.
Not accepting donations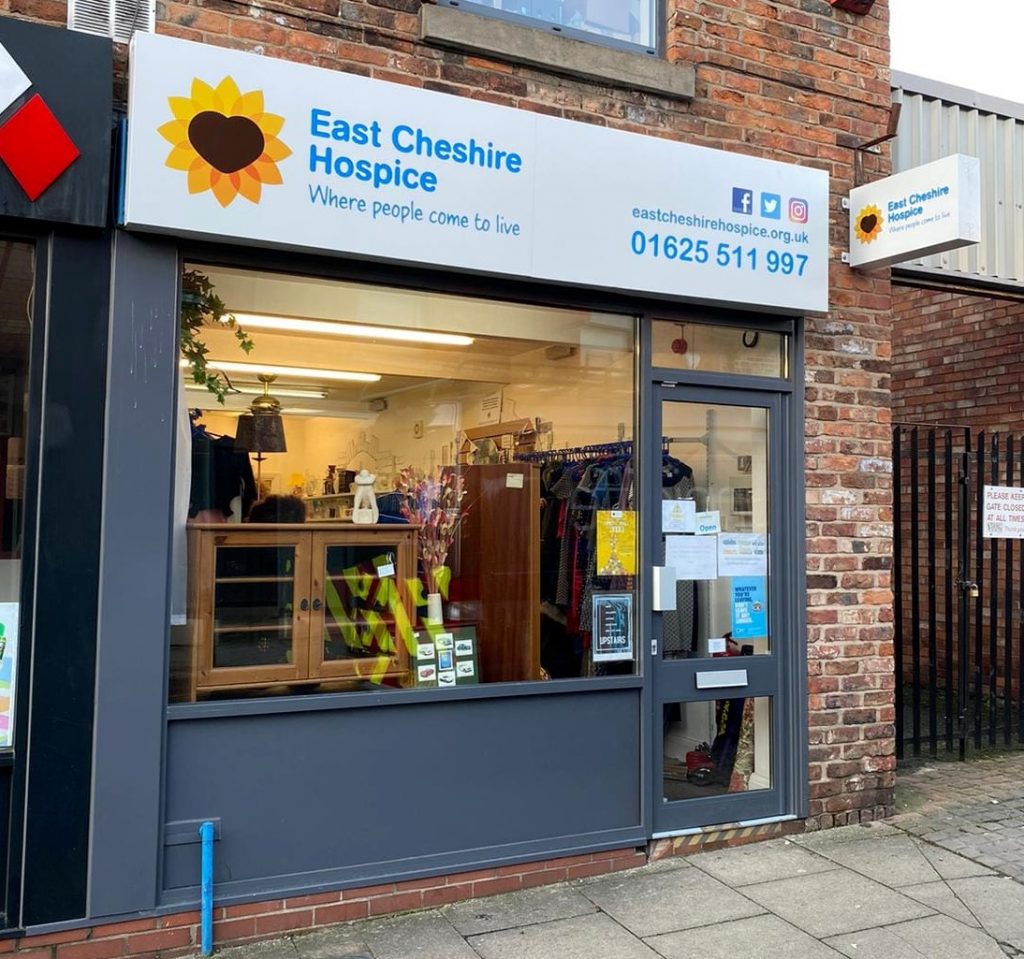 Please note we can't accept donations of the following:
Furniture that does not comply with safety standards
Children's cots, pushchairs
Crash helmets and other safety equipment
Computer equipment
Roller blades and skateboards
Microwaves and white goods
---
Gift Aid it!
If you are a UK taxpayer we could claim an extra 25% in Gift Aid from HMRC on the value of the items you donate to our shops at no extra cost to you. This means for every £10 worth of Gift Aided goods sold we are able to claim an additional £2.50 from the taxman, making your donation go further.
Please ask about signing up to Gift Aid when dropping goods off at our shops
---
For furniture collection, please fill out the form HERE or call our Poynton shop on 01625 409647.
Social distancing measures are in place and must be adhered to in all of our shops.
Thank you for your patience and understanding. We look forward to seeing you soon!