Wedding Favours with a Difference
You are already lucky in love, so now share your luck with your guests!
We have a number of items on offer to use as wedding favours, please do let us know if any of these interest you. All money goes towards the care and support of patients at East Cheshire Hospice.
Give them East Cheshire Hospice Scratch Cards for their chance to win, whilst making a difference.
Our most popular item which offers your guests the chance to win the top prize of £200. There is a 1 in 8 chance of winning a cash prize from £1-£200. If you scratch them all at the same time it can provide another fun moment to share!
Pens, Keyrings, Pin Badges or Wristbands
Bride and Groom Teddies
Our teddies come in a selection of colours. The bride has a cute veil and the groom a bow-tie.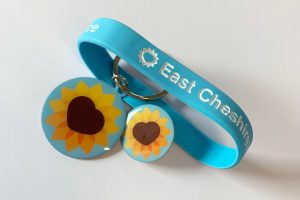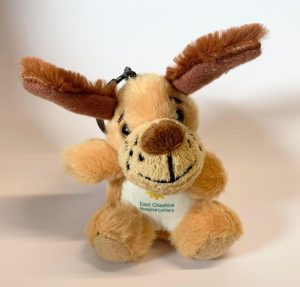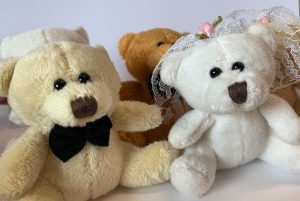 If you would like to provide wedding favours that also help to provide vital care within the community, please complete the form below.