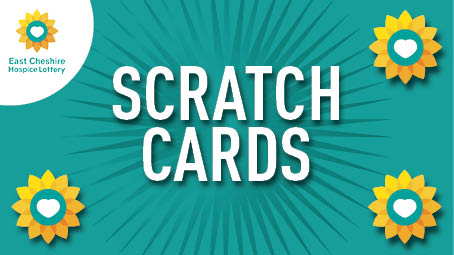 Feeling lucky?
You can win up to £200 with one of our Hospice Lottery Scratch Cards, just scratch off and match 3 amounts to win.
They can be used for gifts, table favours, employee rewards and much more! Giving people the gift of luck!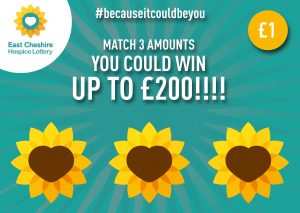 Purchase your scratch cards using the shop below.
A member of the lottery team will then be in touch to confirm your order and collection of the scratch cards.
Scratch Card Shop
By submitting this form, you confirm that both you and the scratch card recipients are over 18 years old
For a copy of the full East Cheshire Hospice Lottery Terms & Conditions click here or for a copy of the East Cheshire Hospice Social Responsibility in Gambling Policy document click here East Cheshire Hospice is licenced with the Gambling Commission under the Gambling Act 2005 www.gamblingcommission.gov.uk               Promoter: East Cheshire Hospice