Professor Teresa Anderson
Director, Jodrell Bank Discovery Centre
Teresa Anderson is the founder and first Director of the University of Manchester's Jodrell Bank Discovery Centre.
Her first degree was in Physics at Manchester and she subsequently did a PhD in Electrical Engineering, which focused on renewable energy in Developing Countries.
She returned to the University in 2006, to lead the project to create the Discovery Centre, which opened in 2011.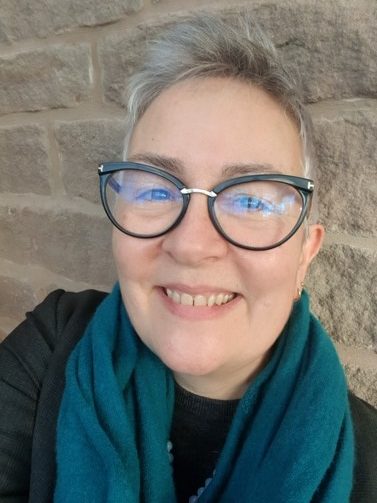 The Centre is now renowned for its innovative approaches to increasing diversity and engaging new audiences with science, including through the 'bluedot' science–music–culture festivals and the 'Girls Night Out' events, which aim to address the lack of gender balance in students pursuing STEM subjects to higher levels.
In 2013, Teresa was awarded an MBE in the Queen's Birthday Honours list for services to Astrophysics. In 2014 she was jointly awarded the Institute of Physics Kelvin Medal for Public Engagement with Physics with Professor Tim O'Brien (her husband). Teresa and Tim jointly led the process that resulted in Jodrell Bank becoming the UK's latest UNESCO World Heritage Site in July 2019 – a process that began in 2010 and took many years work!
In the High Sheriff's Awards for Enterprise 2019/20, she was honoured with the Cheshire Business Leaders Award for Outstanding Business Leader. She is currently leading the £20 million 'First Light at Jodrell Bank' project, which will see a beautiful new heritage gallery open at Jodrell Bank in Autumn 2021, all being well.