Friends and Family Support Group
If you are caring for a family member or friend who has been diagnosed with a life-limiting illness, we are here for you. Experience tells us that carers need time to talk, share and relax. Our Friends & Family Support Group can give you the time you need.
From April 2017, the group will meet at the Sunflower Centre on the first Tuesday of each month. Meetings last from 2.30-4.30pm, and drinks and refreshments are available.The group provides a safe, relaxed environment where you can share problems, concerns or experiences with others who are in a similar situation. This will help you to develop your own coping strategies; enhancing self-esteem and improving your confidence.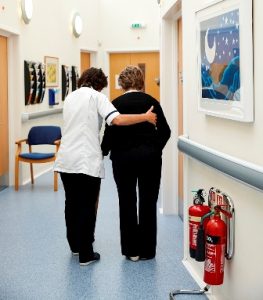 The group sessions are facilitated by a team of qualified and experienced healthcare professionals.
Topics covered include:
Coping with anxiety
Managing medication
Financial and benefit advice
How to relax – relaxation techniques
Planning for the future
Dietary advice and help
We understand what carers have to cope with and can offer help when you need it most. We can support you with a wide range of information and advice, as well as practical and emotional support.