Breathlessness is a common and distressing symptom tor people suffering from lung or heart disease. There are many treatments that your doctor, specialist nurse or Community Matron may have introduced, including inhalers, nebulisers, oxygen or medication. Alongside these there are many 'self-help' strategies that can be useful in managing your breathlessness.
The aim of this programme is to give people a 'tool box' of self-help strategies so they can manage their breathlessness on a day to day basis.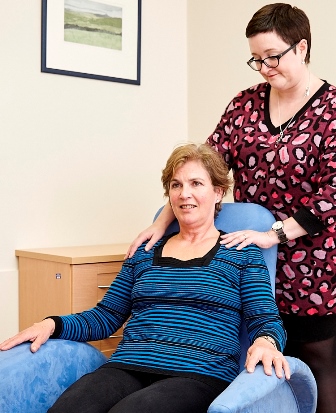 Patients with a diagnosis of respiratory or heart disease who have problems with breathlessness. Patients are normally referred into the programme by their Respiratory Nurse, Community Matron or MacMillan Nurse. The programme is held in the Sunflower Centre at the East Cheshire Hospice in Macclesfield. It runs on Wednesdays from 10am to 1pm.
As we can't all be together at the moment and you may not be able to attend our courses at the Sunflower Centre, you may find these videos useful.
For these videos and more, visit our Virtual FAB Programme page with videos on Exercise in Breathlessness and Fatigue Management as well as the two videos below.