Jim O'Neill is a member of the House of Lords, sitting on the cross benches since he stepped down as Commercial Secretary to the Treasury in September 2016.
In July 2018, Lord O'Neill became Chair of Chatham House, the international think tank.
Jim is also Chairing the International Advisory Board for the Productivity Insights Network+ Programme, co-ordinated by Sheffield University.
Jim recently joined an EU/WHO Commission about the consequences of COVID-19.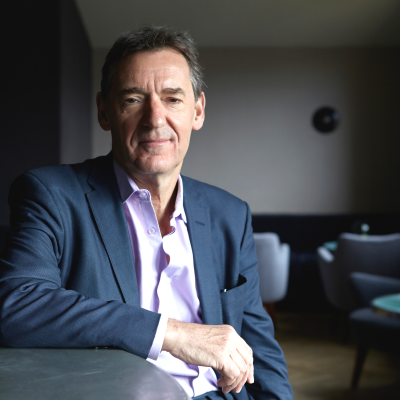 Jim continues to be active in Antimicrobial Resistance (AMR), having chaired an independent Review into AMR for the Cameron Government, helping drive HM Government's strategy as well as providing key input to the United Nations high level agreement in 2016. In 2018, Jim published a book on AMR with two of his colleagues from the Review.
Jim chaired the Cities Growth Commission in the UK, which formed the basis for the government's approach to devolution and the concept of the Northern Powerhouse. He is now Vice Chair of The Northern Powerhouse Partnership.
He is Honorary Professor of Economics at Manchester University. He holds honorary degrees from the University of Sheffield, University of Manchester, University of London and from City University London. He received his PhD from the University of Surrey and is now a Visiting Professor there.
Jim, creator of the acronym "BRIC", worked for Goldman Sachs from 1995 until April 2013, spending most of his time there as Chief Economist.
He is a board member and a founding trustee of the UK educational charity, SHINE. Jim has served on the boards of a number of educational foundations.