Andy Burnham was first elected as Mayor of Greater Manchester in May 2017 and was re-elected for a second term in May 2021.
Responsible for shaping the future of Greater Manchester, Andy's priorities include building a London-style integrated transport system, ending rough sleeping, transforming Greater Manchester into one of the greenest city regions in Europe and making Greater Manchester a great place to grow up, get on, and grow old.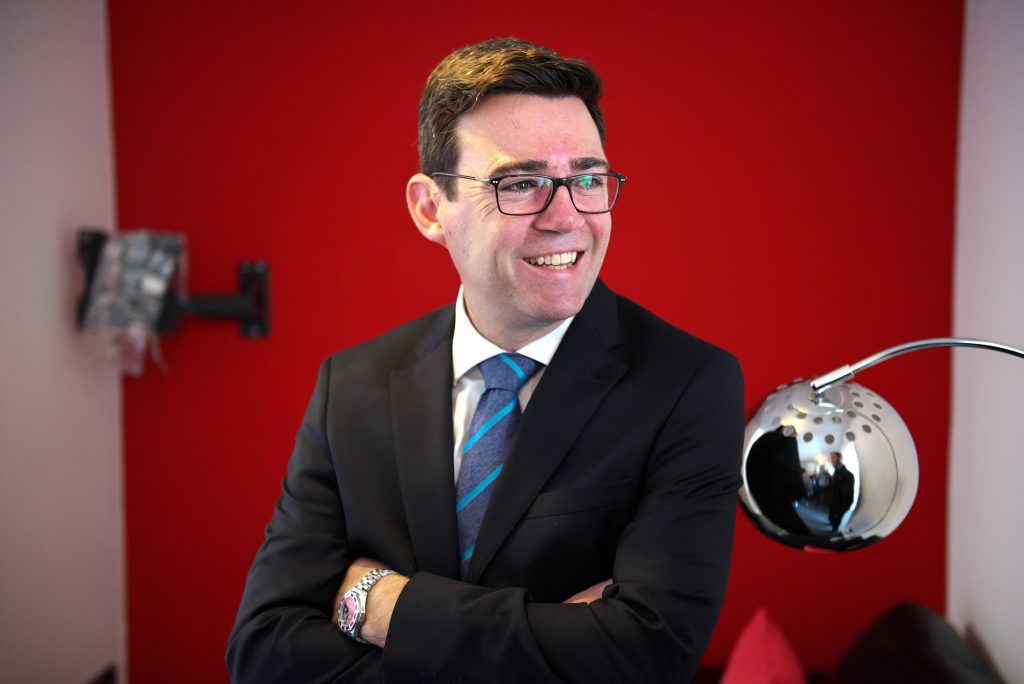 Before being elected Mayor of Greater Manchester, Andy was MP for Leigh from 2001. In government, Andy has held Ministerial positions at the Home Office, Department of Health and the Treasury. In 2008 he became Secretary of State for Culture, Media and Sport, before returning to Health as Secretary of State in 2009.
In opposition, Andy has served as Shadow Education Secretary, Shadow Health Secretary and Shadow Home Secretary.
Andy lives in Leigh, Greater Manchester, with his wife and three children.