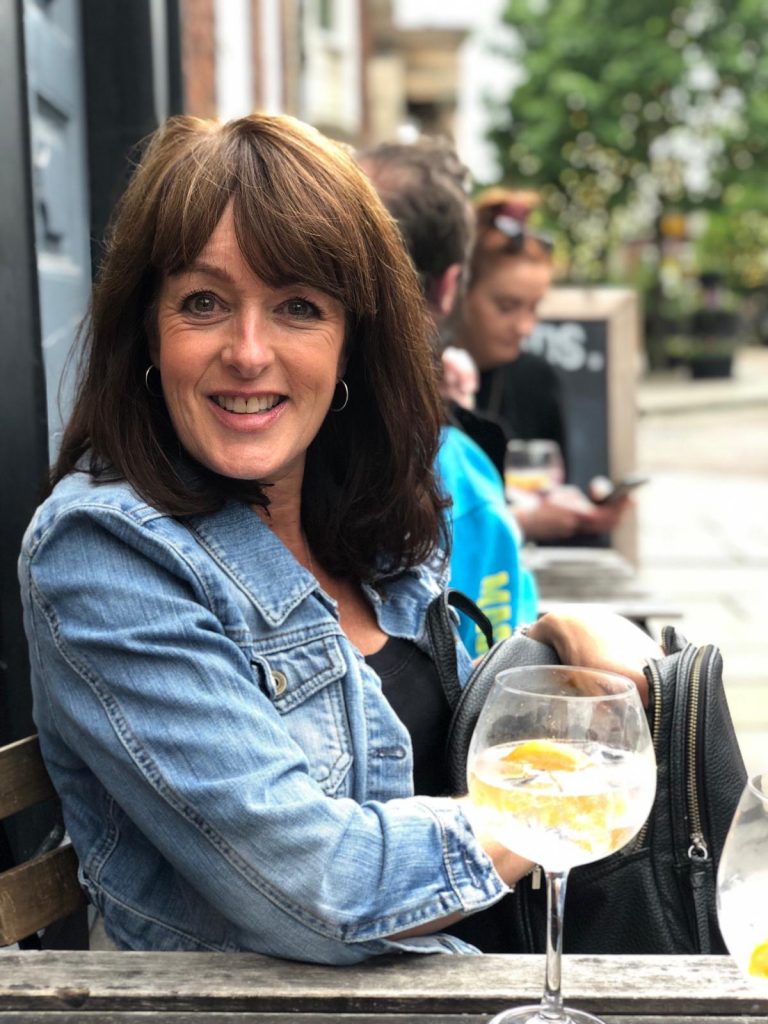 Kate Porter who is part of the East Cheshire Hospice Christmas Tree Collection team.
Kate Porter is following in the footsteps of her late father by visiting homes to support East Cheshire Hospice.
The Macclesfield mum-of-two is a van driver for the charity's Christmas Tree Collection service which swings into action again this weekend (Jan 11/12).
Her dad Oliver Hanson (71) was also a Hospice volunteer and collected lottery money for the charity right up until his death in 2006.
On his weekly rounds he would be offered tea and cakes by customers who enjoyed a chat as much as he did.
Kate said: "The Hospice and his lottery round were dear to his heart and I felt like I needed to carry on his legacy."
"It was only when I saw how many of his lottery customers were at his funeral that I realised just how much the role meant to him."
"He was out in all weathers knocking on doors collecting the £1 lottery subs and was well known at the Hospice, though he never made a song and dance about it."
For the last 14 years, Kate has helped with the tree collection, starting as a crew member before becoming the first female van driver a few years ago.
Kate works as a PA for HealthCare 21 Communications and toy and game inventors Carterbench, both based in Macclesfield.
Her partner Chris Nixon has helped with the tree collection for the last eight years after son Sam and daughter Bex assisted early on.
"When you do it once you get hooked. It's such a positive day and the organisers and everyone else is so welcoming and make you feel part of it."
"I'm proud of my female van driving role and I usually do the pick-ups which are furthest from Macclesfield.  I like driving and there's probably as many women who help out in various roles as men."
"The collection keeps getting bigger, so every year we need more help. There's a great team spirit even when it's pouring with rain."
* The collection covers Macclesfield, Wilmslow, Alderley Edge, Bollington, Prestbury, Poynton, Congleton and Knutsford.  Post codes CW12, SK9, SK10, SK11, SK12 and WA16.