Trek Iceland: Fire and Ice Adventure 13th – 18th November 2024!
Hurry! Signup deadline: 13th November 2023
The Trek
Discover the land of fire and ice as we spend 3 days trekking 38km through Iceland's ethereal landscapes. Explore active volcanoes and lava fields, bubbling mud pools and hot springs, walk along two continental plates and perhaps even spot the Northern Lights! Iceland is a Nordic island sitting in the North Atlantic and Arctic Ocean, just outside of the Arctic circle. It's capital Reykjavik, the world's most northerly capital, is the heart of Iceland's cultural, economic and governmental activity.
The Challenge
Join us as we spend three days trekking through the  other-worldly landscapes of Iceland. Discover active volcanoes, vast lava fields, bubbling mud pools, hot springs and more. Hike to Iceland's youngest volcano, Gelingaldir and neighbouring Fagradaslsfjall before exploring the ethereal peaks of Mount Hengill heritage site along the fault lines between Europe and America. Don't forget to keep your eyes on the skies while you are there and you might be lucky enough to experience Lady Aurora herself!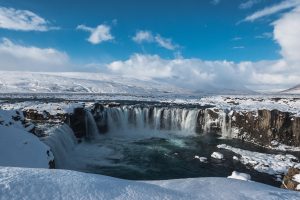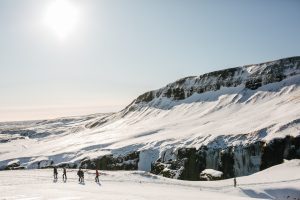 How tough is it?
This trek is graded moderate to challenging. You will be trekking long distances over varying terrain on consecutive days.
The Cost
There is a £350 registration fee to pay at the time of booking to secure your place. You are then required to fundraise a minimum of £3,300 for East Cheshire Hospice. Support and fundraising ideas will be provided by staff to help you reach, and even exceed this target. A self-funded option is also available.
You must fundraise:
80% £2,640 by 21st August 2024
20% £660 by 16th December 2024
The Trip at a Glance

Flights
PLEASE NOTE: While efforts will be made to book flights from and to local airports, this is not guaranteed and flights for this Trek may depart from anywhere within the UK.
Please view Different Travel's terms and conditions here.
How to book a place
Sign up deadline November 2023
For more information or if you have any questions, please contact the Events Team on events@echospice.org.uk.
To book your place on Trek Iceland please visit the Different Travel website.

#ECHTrekIceland       #ChallengeEastCheshire