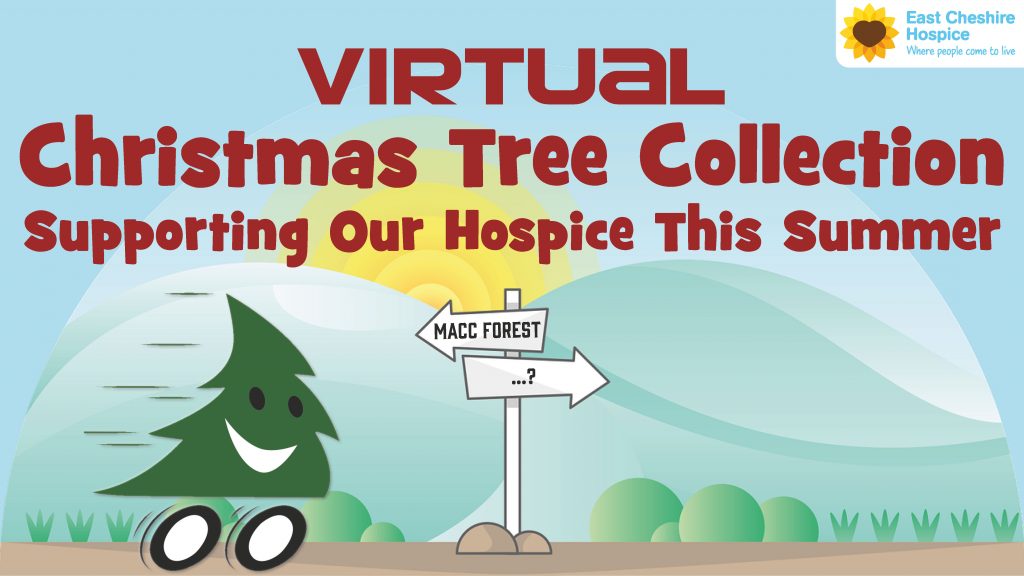 T'is the season to… go on holiday…?!
But whilst we are all grounded for the foreseeable future, Firgus the Christmas Tree is free to go wherever they want!
As Christmas Trees can't catch viruses we thought we could send Firgus on the holiday of a lifetime, whilst helping East Cheshire Hospice raise important funds.
The more you donate, the better his holiday gets!
Follow the tracker below and look out for updates on his trip.
Complete the form below to leave a donation towards Firgus' trip & the Hospice.
#ECHTrees    #TreesOnTour
**COMPETITION**
What do Christmas Trees do in Summer?
You can also take part in our fun competition to possibly win your next Christmas Tree!!
Have some fun in letting your imagination run riot!  Will it be a picture of Dad lounging in a deckchair next to the Christmas tree growing in your garden?  Will you dress up as a Christmas tree with a star on your head and some baubles on your arms?  Don't forget the sunglasses either!  Will it be a beautifully painted picture of a Christmas tree on a beach?
The only limit is your imagination!!
Submissions can be a photo or a picture in any sort of media and should be sent by email to:
When entering we do need to know name of the entrant and their age if under 12 and a contact email address.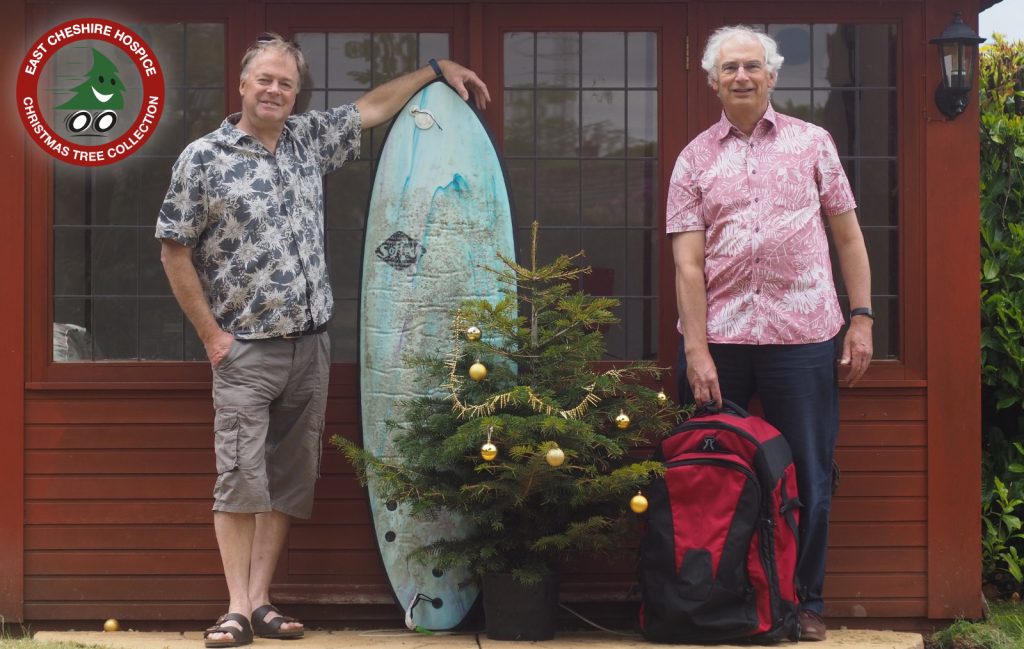 Good luck and we look forward to receiving many outrageously imaginative entries!
Follow Christmas Tree Collection Facebook page for competition updates and announcements!
T&Cs
The judges' decision is final
By submitting your work to us, the hospice & the Christmas Tree Collection can use your image on social media and other publicity
The closing date for entries is 25 June 2020
Winners will be announced on 28 June 2020
If you have any questions about this at all, please contact echtrees@echospice.org.uk 
Tell your friends & family, get them to take part and like us on Facebook!
#ECHTrees    #TreesOnTour