Let us help you raise money!
Putting it simply, without our fundraisers there would be no East Cheshire Hospice! We need to raise more than £7,500 each and every day to maintain the levels of care we provide, and that wouldn't be possible without the hard work of all our supporters in the community.
Whatever fundraising activity you're planning, we can help. Our Fundraising Team can provide you with the materials and the support you need to set you on the path of success. We have a range of specialists within the team who can help, whether you're organising something in your workplace, holding a community event for us or even taking on a personal challenge.
If you'd like to take part in one of our organised events, you can find out more on our Events page.
If you'd like to find out more about fundraising for us,  please get in touch with us to find the right person to help you! You can reach the team on 01625 433477, email fundraising@echospice.org.uk or complete the form below and we'll send you a fundraising pack.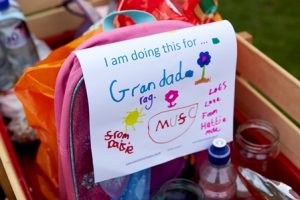 Thank you so much for your support!
Request a fundraising pack