May 2021
Take £100 and make it grow!
Do you have what it takes to compete with local businesses to become the Virtual Corporate Challenge Champion?  From an initial £100 seed fund, see how much you can raise for East Cheshire Hospice throughout the 31 days of May.
How does it work?
Apart from keeping it legal, the only limit is your imagination!
We will provide you with a £100 seed fund (optional) and will be on hand to answer any questions.  After May you will be invited to a virtual awards evening celebrate your achievements and announce our challenge winners.  The challenge will offer a great team building opportunity while your employees are remote working and challenge those competitive colleagues to put their ideas to the test. 
Why should we take part?
This year, all funds raised from the Virtual Corporate Challenge will go towards the expansion of the bereavement services available at East Cheshire Hospice. There is such a need in our area for supportive services to help people process the grief they feel, as part of our holistic wrap around care we would like to be able to increase our capacity to support people in our local community.
Our bereavement services lead, Helen Wilkinson explains why social distancing and lockdown restrictions have effected someone's ability to grieve;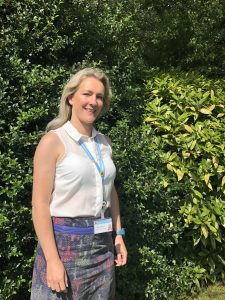 "People are more isolated and their grief compounded by restrictions, meaning they can't hug, meet a friend, or catch up like they did.
"Some people try to squash down their emotions, or keep busy, before realising there's a problem and they can't cope. We're seeing that now and the delayed reaction means we're likely to see it in the future as well.
"We encourage people to talk about it, be open and seek help. Everyone has different experiences and Covid and lockdown has heightened emotions. Some don't want to bother ringing the doctor because there's a pandemic while others feel isolated.
"Those grieving shouldn't wear a mask metaphorically and friends, relatives and society can help by  listening and offer empathy.  Bereavement is hard anyway.  Now more than ever, people are recognising the need for support."
To take part, complete the registration form below. 
To find out more please contact Chrissie Hunter, Corporate Fundraiser, on 01625 433477 or chunter@echospice.org.uk 
Photos from previous Corporate Challenges:
Virtual Corporate Challenge Registration Form