Environmental & Sustainability Group
Aims of the Environmental & Sustainability Group
The aims of the Environmental & Sustainability Group are to identify sustainable changes and ways of reducing East Cheshire Hospice's carbon footprint and to find a greener alternative to our way of working. The Environmental & Sustainability Group takes collective responsibility for East Cheshire Hospice's sustainability agenda, driving forward genuine sustainability credentials, aligned with our ambition to becoming carbon net zero.
Who are we?
The Environmental Sustainability Group is made up of staff members and volunteers from all aspects of the Hospice. As a group we meet every couple of months to discuss our progress toward reducing our carbon footprint and making the Hospice more environmentally sustainable. Whilst we appreciate that becoming more environmental sustainability can be challenging, we believe that our staff & volunteers, donors, supporters, partners and importantly, our patients, want us to play our part. Our Income Generation works exceptionally hard to raise vital funds for the Hospice, and we want those funds to go directly towards patient care and not our energy bills.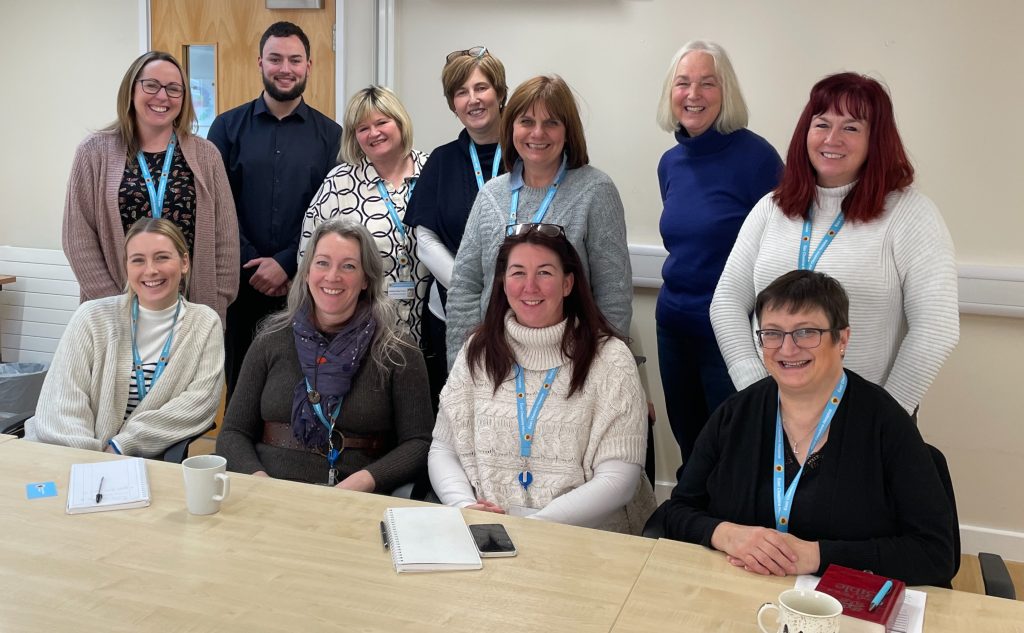 Environmental & Sustainability Group members: Top row form left to right; Laura Lamptey, Connor Stubbs, Michelle Walker-Brown, Angela O'Mahony, Louise Delany, Sheila Lachut and Claire Duncan. Bottom row from left to right; Beth England, Helen Wilkinson, Sarah Dale and Marion Tugwood.